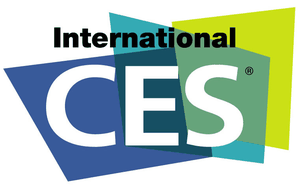 CES 2012 has ended – drawing to a close rather too quickly for those of us either in attendance or glued to the Web watching endless coverage of it. The 2012 Consumer Electronics Show was a triumph in terms of visitor numbers, with a record attendance. But many reported it being a trifle dull in terms of what was on display.
Craig Lloyd gave us great recaps of Day 1, Day 2, and Day 3 of CES 2012. There were some definite trends emerging, ones that will likely shape the technology landscape for the next 12 months and beyond.
Big(ger) Screen TVs
The majority of people have now upgraded from their old CRT television to a new, big, flat-screen TV. Or at least the majority of those I come into contact with. This means the TV manufacturers are having to find new ways of generating sales. The big trend of CES 2011 was 3D, and while that's still being bet on in a big way, it's now standard on most new TVs being sold.
This year saw the emergence of OLED (Organic Light-Emitting Diode) technology, as seen on LG's impressive new 55-inch television. But the 55-inch OLED is a little on the small side, with screen sizes stretching up to 84-inches. Smart TVs are also gaining a foothold, although it's going to need one platform to rule them all before people really get interested. Google TV perhaps?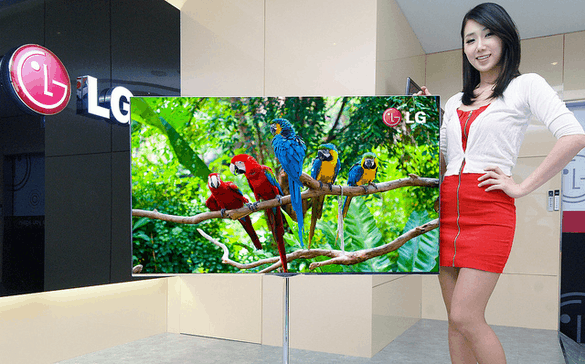 Ultrabooks
Ultrabooks are essentially the PC equivalent of the MacBook Air. They're powerful laptops made thinner and lighter. Manufacturers including Acer, Dell, HP, Samsung, and Toshiba are all betting big on Ultrabooks, but the high cost of the product is somewhat prohibitive for mainstream consumers at this point in time. And those with cash to burn will likely go with the Apple product instead.
Tablets
Tablets are emerging as the next big thing in personal computing. The touchscreen is a natural user interface, and the ultimate portability of tablets means they're biting into the laptop market strongly. Unfortunately only the Apple iPad has managed to live up to the hype so far.
However, the sheer number of tablets at CES 2012 suggests Apple may soon have something to worry about. We've already seen the Amazon Kindle Fire provide the template for an affordable Android tablet, and many more are likely to follow in its footsteps. Including the $100 OLPC XO-3 tablet.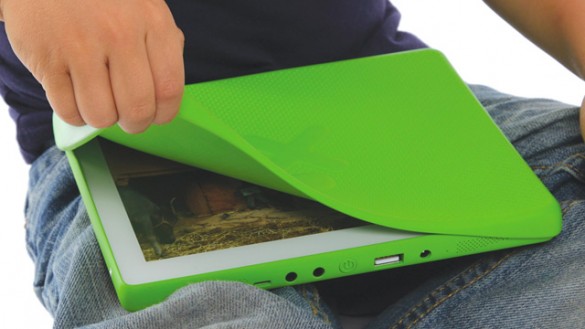 Windows
Microsoft may have only been a small part of CES 2012, but Windows was everywhere.
Windows Phone has already been written off by many, as it's assumed to be too far behind iOS and Android to ever catch up and make its mark. But Microsoft has managed to get several handset manufacturers on board, including Nokia. The Windows Phone platform is now considered a dark horse.
Windows 8 is on its way, probably by the end of this year. At CES 2012 it was present on several of the tablets and laptops being developed by Microsoft's partners. Windows 8 is an incredible gamble due to its new Metro UI, but it could just pay off. And in a big way.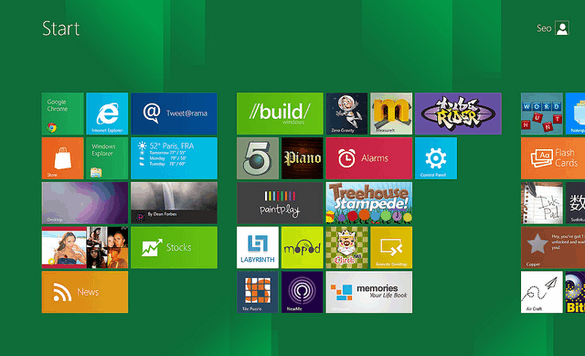 Celebrity Endorsements
By far the least edifying sight at CES 2012 was the number of celebrities on display. Most of whom were present to endorse a company or product.
Justin Timberlake was there as co-owner of MySpace, Will Smith popped by the Sony press conference, Will.i.am gave an embarrassing performance as Intel's Director of Creative Innovation, Justin Bieber sold out to show off a Vietnamese dancing robot, and a whole host of Z-list celebs put their name to headphones.
Dr. Dre has a lot to answer for.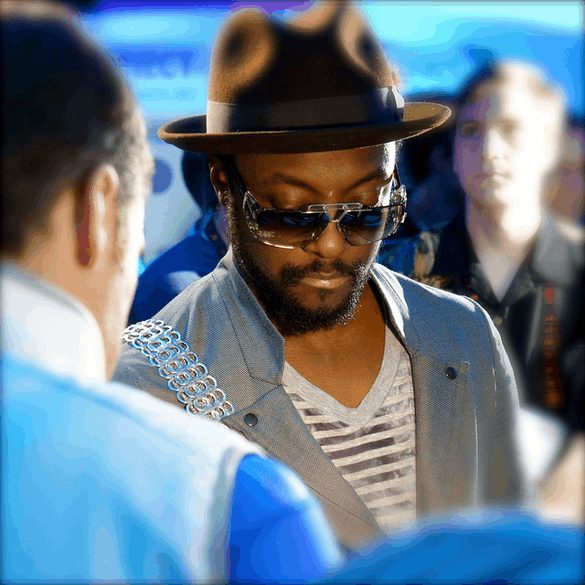 Conclusions
As if you couldn't already tell from the above, CES 2012 was a mixed bag of the good, the bad, and the ugly. And Justin Bieber. I suspect next year will be more of the same, with more visitors pouring in to see less and less genuinely-exciting products. And Justin Bieber. I cannot wait.
Image Credits: LGEPR, Ceo1017, and HighTechDad