I never thought I'd live to see the day Rupert Murdoch joined Twitter. But it's happened. And it's wildly entertaining watching the most-famous n00b in the world try to get his head around the micro-blogging social network. Long may it continue.
Rupe Is No Dupe
If a celebrity or famous face isn't on Twitter then there will be an account either claiming to be them or openly spoofing them on the site. That's just the way it is. So when a new Twitter account claiming to be owned by the real Rupert Murdoch appeared on the site, few people actually bought into it.
That was until the account was verified and then promoted by Twitter co-founder Jack Dorsey, at which point the number of followers began multiplying at a rate of knots. At the time of writing @rupertmurdoch has just over 100,000 followers, but I suspect that number will keep climbing.
Why The Interest?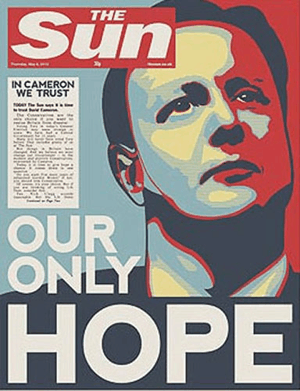 Why should we care that Murdoch is on Twitter? Because this is a man who controls a huge portion of the world's media, and he can, unfortunately, help elect presidents and prime ministers. Hearing his unedited views on what is happening as they come fluttering into his head is fascinating.
There is also the fact that Murdoch is not a fan of the Internet. He hates what it has done to print newspapers, and struggles to see why people should be able to read news openly and freely when he could previously charge for it.
Murdoch biographer Michael Wolff summed up Murdoch's views on the Internet in a 2009 Vanity Fair article, suggesting, "For him it's a place for porn, thievery, and hackers." Which it is, I guess, but it's a lot more besides. Something it has taken Murdoch an age to latch on to.
Along For The Ride
It has already been fun following Rupert Murdoch on Twitter. We have had opinionated tweets such as, "Steve Jobs biog interesting but unfair. Family must hate," and "Obama decision on terrorist detention very courageous – and dead right!" Which, whether you agree or disagree with the sentiment, is interesting to hear.
Proving the guy has lost none of his powers of classless promotion we have had tweets saying, "I LOVE the film 'we bought a zoo', a great family movie. Very proud of fox team who made this great film," and "Got to watch Foxnews at 5 EST. Liberal Bob Beckel and team great replacement for Beck and much more fun."
But by far the most fun to this point has been watching an old media dinosaur trying to get to grips with this new-fangled technology we call social networking. He has deleted a joke tweet – "Maybe Brits have too many holidays for broke country". Murdoch has also randomly tweeted to a couple of random people, except he seems to have forgotten to include a message after their names.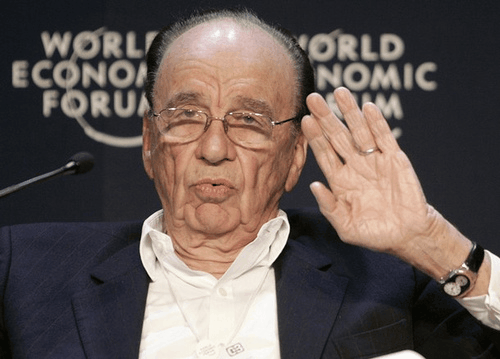 Entertainment At Its Best
Twitter is awash with famous people, most of whom tweet nothing but garbage and plugs for their various moneymaking ventures. But I'd rather see Rupert Murdoch tweeting than I would Kevin Smith or Ashton Kutcher. It's certainly more entertaining than reading any of Murdoch's newspapers or watching any of his television channels.
Image Credit: Joe Wolf
Image Credit: World Economic Forum