The first day of the Consumer Electronics Show (CES) 2012 is under wraps. Overall, it was quieter than what it will likely be later today. Acer and Lenovo held the only press events, but there were certainly some bits and pieces that were revealed throughout the day that are worthy for a spot in today's recap.
Acer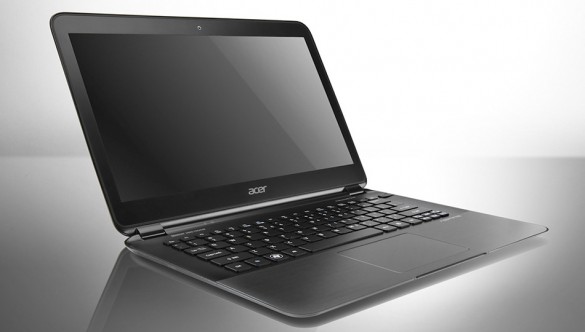 Acer announced what they claim is the "world's thinnest ultrabook." The 13.3-inch Aspire S5 is a mere 15mm at its thickest point and weighs just under three pounds. It comes packing with HDMI, USB 3.0 and Thunderbolt ports. The S5 can also be woken up from a smartphone and can immediately log into email and social network accounts. Specs are still something of an unknown, although we do know that it will run an Intel Core processor and it's coming in the second quarter of this year.
Acer also announced another ultrabook model dubbed the Aspire Timeline Ultra. These will measure in at 20mm thick and will come in 14- and 15-inch variants. This laptop will run some type of Intel Core i processor and sport HDMI and USB 3.0 ports. The Timeline Ultra will ship sometime during Q1 2012.
Acer is also getting into the cloud business with their new service called AcerCloud. It's pretty much the same concept as Apple's iCloud, as in it "securely connects all personal smart devices for anytime, anywhere access." It's almost too close to iCloud, in fact. The graphic explaining the service is almost identical to Apple's. In any case, AcerCloud will be out Q2 2012.
Lastly, Acer finished up their presser with a teaser of their next-gen, quad-core Iconia Tab A700. It'll have a native 1080p display and be powered by Nvidia's Tegra 3 chip clocked at 1.3 GHz with Android 4.0 Ice Cream Sandwich on board.
OLPC (One Laptop Per Child)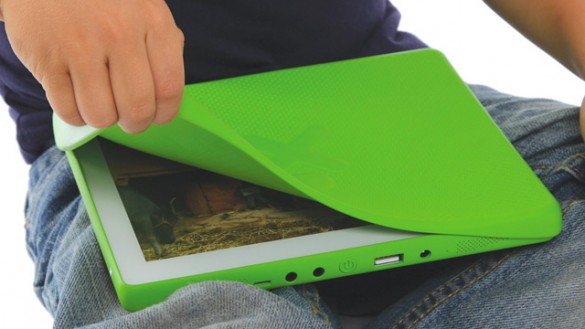 The makers behind the XO laptop for underprivileged children came out with their own tablet. Just like the laptop, it's a cheap, educational tablet made for children who live in poor parts of the world. It has an 8-inch display and comes with both a USB port and micro USB port. On the inside of the tablet, there's a Marvell Armada PXA618 SoC processor and a battery that will deliver between 8-10 hours of juice.
It's obviously not going to outperform the iPad or any other mainstream tablet for that matter, but for a $100 target price that the company wants to meet, it's certainly not a bad device. However, you won't be able to buy one of these yourself. They're only sold to specific countries in bulk.
Lenovo
Lenovo unveiled their own transforming tablet/laptop device to take on Asus's Transformer. It's called the IdeaTab S2 and is equipped with Android Ice Cream Sandwich. It runs on a Qualcomm 1.5GHz dual-core processor and has up to 64GB of storage. It weighs in at just under 1.3 pounds and is just 8.7mm thick. For now, the S2 will only be released in China, with a worldwide release coming later.
They also announced the K91 Smart TV that runs on Ice Cream Sandwich and has a 55-inch (or 42-inch) 3D-ready, LED-backlit, 240Hz display. A 1.5 GHz dual-core Qualcomm Snapdragon processor powers the software and has a built-in 5 megapixel webcam for video calling. The K91 is also a China exclusive, but no word on a worldwide or U.S. release.
Lenovo is also stepping into the smartphone market, announcing the S2. It's really nothing special (even Lenovo admits that), since it only runs on Android 2.3, but Lenovo says it's great for enterprise use since it has a secure kernel. The phone is already being made available to China customers for $400. No word on a U.S. release.
Other Fun Stuff
– It's confirmed that Samsung's newest device, the Galaxy Note (which looks to be a mix between a phone and tablet), will be headed to AT&T. We'll hear more about the device in Samsung's presser later today.
– Parrot, makers of the A.R. Drone, unveiled the 2.0 version of their remote-controlled quadricopter. This time around, the learning curve is much easier and on top of the updated build quality, the A.R. Drone 2.0 now records 720p footage.
Keep your eye on Techerator for more CES 2012 coverage throughout the week!