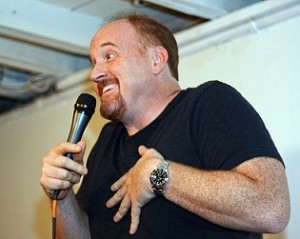 In case you hadn't noticed, there is something of a revolution kicking off in the way media is distributed. It's all going digital, the idea of ownership is changing, and, most crucially, the big media companies who currently act as middle-men are being subtly shunted out of the picture.
The latest advocate of this new way of doing business is Louis C.K. His self-distribution and honor box experiment with Live At the Beacon could pave the way for future entertainers to reach their fans and make money in the process.
Self-Distribution
Self-distribution isn't a brand new idea. Music artists such as Radiohead and Trent Reznor have tried it before, offering albums up for download either for free or on a pay-what-you-think-it's-worth basis. Both were highly successful, with fans supporting the effort. But both have since reverted back to using more conventional methods, suggesting the ties to record labels with their huge marketing budgets are still too tight.
There is also a self-publishing revolution occurring with a little help from Amazon. Thanks to the success of the Kindle and other eBook readers, budding novelists are now selling their written works directly through these sites. They no longer have to wait for an agent to take them on and a publisher to take note.
Louis C.K. Live At The Beacon
Louis C.K. is offering Live At The Beacon directly through his website for just $5. For that, fans can either stream or download the stand-up show. And they are doing so in their thousands. C.K. spent a small fortune putting the system in place but has already made a profit, doing so just a few days into the experiment.
His decision to put the content online with no DRM protection means Live At The Beacon has made its way onto torrent sites, but the majority of people are paying for the goods. C.K. has connected with his fans directly, made the download as easy as possible, and made it affordable to all but the tightest of individuals. And he is being rewarded for doing so.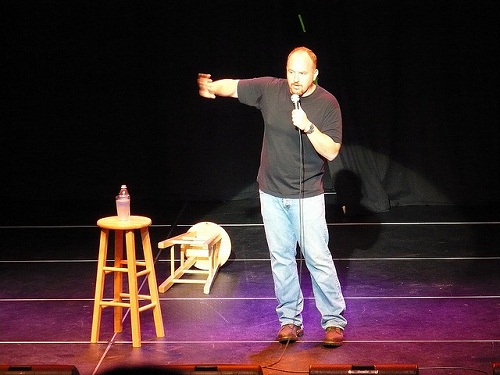 A Path To The Future
Louis C.K. is traversing a less-traveled path than many of his comedian brethren. But even he has retained the right to sell the rights to Live At the Beacon to a traditional media company further down the line. This suggests an unwillingness to fully commit to this brave new way of distributing content, which lessens the importance of the whole experiment a little.
Still, even if C.K. does bail, someone else will now pick up from where he left off. Whether it be a fellow comedian or an entertainer from another field. If the trickle becomes a waterfall then the media companies who presently control the middle-ground between content creators and consumers will have to take note. Or stick their heads in the sand and refuse to accept the world is moving on without them. As they usually do.
Image Credit: Tyler Ross
Image Credit: Wes Bryant