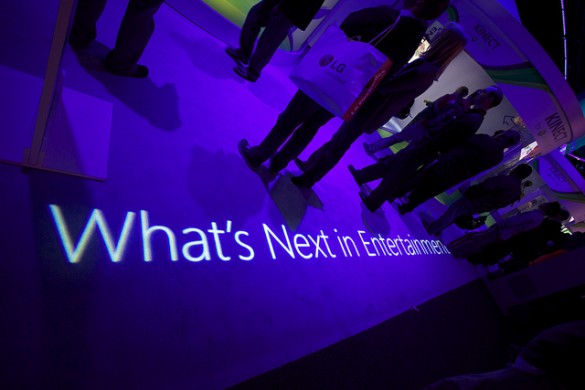 The Consumer Electronics Show (CES) is the one time a year where consumer electronics and other gadgetry hits an all-time high. The entire technology industry converges in Las Vegas, Nevada for a week of press events, unveilings and demonstrations of the latest toys and concepts that have yet to hit the public market. Needless to say, it's the craziest time of the year for anyone that's into technology.
CES 2012 will officially run from Tuesday, January 10th to Friday, January 13th, but we guarantee that much will occur a couple of days before the official opening, including the opening keynote. Many companies will also be hosting their own private press events days before CES actually begins.
So what kind of things should we expect to see at this year's Consumer Electronics Show? Fortunately, there's never been a moment when a CES preview has put me to sleep and this year is no different. Here are some of the important highlights of what we should expect at CES 2012.
Windows 8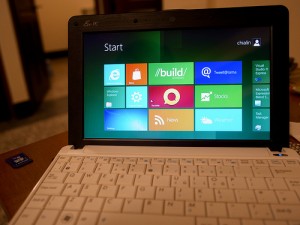 Microsoft CEO Steve Ballmer will once again be giving the opening keynote of CES 2012, and you can bet that he'll be using the allotted time to discuss Microsoft's most recent project, Windows 8. It's rumored that Ballmer and company will be publicly releasing a second beta of Windows 8 at CES 2012. Ballmer also might be showing off a handful of ARM and Intel-based Windows 8 tablets that will end up launching later in 2012. Also, you should expect the Microsoft CEO to talk at least a little about the Xbox 360 and some of its recent updates as well as future plans for the console.
Microsoft has also announced that CES 2012 will be their last major appearance. This will be their last keynote and they won't be setting up a booth on the show floor, but they did say that they will still attend CES "to connect with partners and customers across the PC, phone and entertainment industries." Just don't expect any big things from them at CES in the future.
Ultrabooks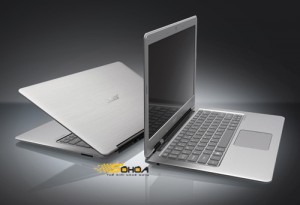 Trademarked by Intel, the term "Ultrabook" refers to a very thin and lightweight laptop, similar to a MacBook Air. Be assured that Intel is hitting the ground running with this (and has been the past few months) to try to prevent rising competition from ARM-based tablets, so we'll probably see a lot of Ultrabooks being announced at CES by companies like Asus, Acer, Lenovo and Toshiba.
Android Devices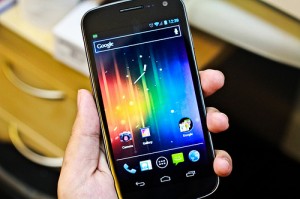 In all honesty, I will be absolutely surprised and appalled if Android conversation doesn't come up at least a few times throughout CES 2012. However, I don't think that will be a problem at all.  We should expect to see faster Ice Cream Sandwich devices being unveiled, as well as just as much hype of 4G LTE as last year.
As usual though, all of the big mobile phone contenders will be at CES 2012 in some fashion or another. However, Motorola has, in fact, cancelled their press conference (but will still have a booth on the floor) and HTC has yet to schedule their own presser.
Gaming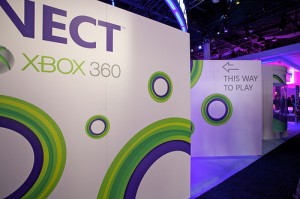 Both Sony and Nintendo will be strutting their stuff at CES this year. Sony will be putting their PlayStation Vita on display, as well as a few games to check out. As far as the PlayStation 3, Sony will most likely continue to delve into the 3D portions of the console, so don't expect the 3D fad from last year's CES to die off just yet.
Nintendo will apparently be alive and well at CES this year. Their current project, the Wii U, will be making its second appearance at CES 2012; its first appearance was at E3 2011 back in June. CES goers should be able to get a more thorough hands-on session with the console this time around.
Other Fun Stuff
– Nokia's having their press conference on Monday the 9th and from the looks of their invitation, we're going to take a shot in the dark and say that they just might be discussing Windows Phone. Some brand new devices, perhaps?
– Nvidia has also scheduled their press conference for the 9th, which leaves the door wide open for speculation of a Tegra 3 announcement.
– Google TV might be a talking point at CES 2012. It's even been rumored that LG plans to unveil a Google TV-ified television sometime that week.
– Car tech will most likely be a hot topic at CES 2012, since the big wigs at both Mercedes-Benz and Ford will be there to give keynotes.
Keep an eye on Techerator for full upcoming coverage of CES 2012!
Image Credit: TechCocktail, chialinshih, blogeee, Sham Hardy