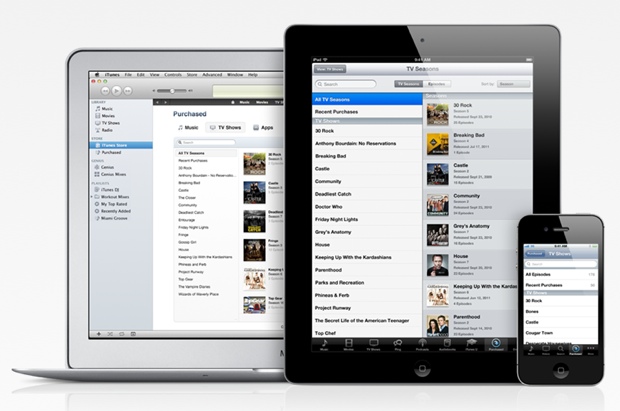 iTunes Match is the newest offering from Apple, an addition to its popular music player. The new service promises to store your iTunes purchases in the cloud, as well as backing up your non-iTunes media for $25 per year. In order to use it however, you need to have iTunes 10.5.1 installed. You can find the update right here.
How Does It Work?
Once prompted, Match will chew through your media library and identify any and all songs that are eligible to be uploaded to iCloud (Apple's cloud server). Although it's good to note that this doesn't mean you have to use a web-based player for your music. If your tracks match, Apple gives you access to their high-quality music in their collection. The collection has absolutely no copy protection and consists of encoded 256kbps AAC files (this means it's awesome). Access is not dependent on the quality of your files either. Even if your files aren't that great, you can still use the higher quality audio stored in Apple's server.
If your files don't exist in the library then Apple will upload a copy for you to store and sync, but this will be rare as their collection is huge. So why do you care? Well, music stored in the cloud can be synced effortlessly between all of your devices. Of course, those devices must have a copy of iTunes installed or be running a version of iOS. You can now consider your iTunes safe, able to be recovered after hard drive failure or the purchase of a new computer (remember what a nightmare that used to be?).
Should I Use It?
I mean, I don't see why you wouldn't… Match only costs $25/year, which is definitely affordable. Especially when it can save you from a world of loss because we all know that iTunes' libraries do not come cheap. But my recommendation hinges on whether or not you are committed to Apple's ecosystem. If you have a Mac, an Android tablet, and a Windows Phone then iTunes Match isn't going to be a good choice for you.
In that case (when you use numerous operating systems), you might be better off choosing one of the competing music services like Spotify, Amazon Cloud Player, or Google Music.
Few Notable Limitations
No dedicated streaming if you don't have enough free memory (the file must be downloaded to your device)
No option to stream from a web browser
Only five devices can be synced at one time