ViewSonic has been around for quite a while, making computer monitors and televisions since the early 90s. I even remember sporting my robust 18-inch ViewSonic CRT monitor several years ago that delivered great colors and beautiful contrast. However, are ViewSonic's current and latest offerings worthy of receiving those same accolades and then some? To find out, I decided to take ViewSonic's latest LED display, the V3D231, for a spin. Let's see how it did.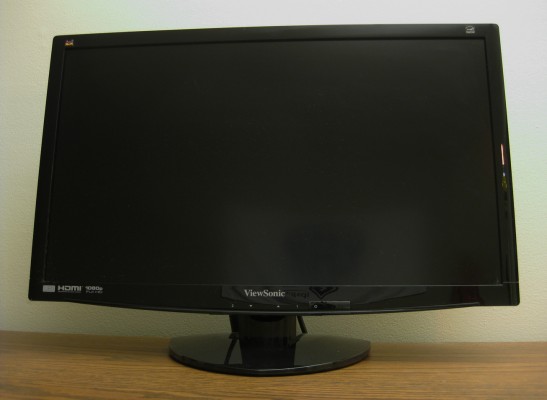 The V3D231 is a 3D-ready computer monitor with 23-inches of screen real estate and a 1920×1080 native resolution. Its got a dynamic contrast ratio of a whopping 20,000,000:1 and definitely doesn't discriminate against gamers since it boasts a very quick response rate of 2ms.
It also sports integrated 2x2W SRS Premium Sound speakers, which (as with any integrated speaker) aren't too great if you're looking for good sound quality. However, they work in a pinch if you don't happen to have dedicated speakers on hand.
Connections on the rear of the display consist of the basics: DVI, VGA, HDMI 1.4a, Audio In and Audio Out ports. All of these ports are very easy to access (more so than other displays that I've played with), but I would liked to have seen some sort of cable management system implemented.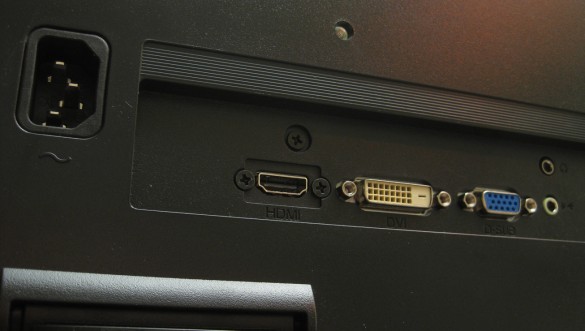 The footstand took just a little bit of work in order to connect it to the actual monitor. I had to take a pen and push in the locking mechanism while also pushing down on the monitor to slide the footstand into place at the same time. It was the same ordeal in order to take off the footstand: Push the locking mechanism in with a pen while pulling up the monitor to separate the two.
Two sets of polarized 3D glasses are included with the display. One is a normal pair, while the other is a pair that you can clip onto regular glasses. Don't get too excited about the quality of the glasses, since they're almost exactly like the ones you get at 3D movie theaters. That's not to say their quality is horrible — they're actually more comfortable than I expected. Just don't expect the quality to be like what you would get with Nvidia's 3D Vision glasses.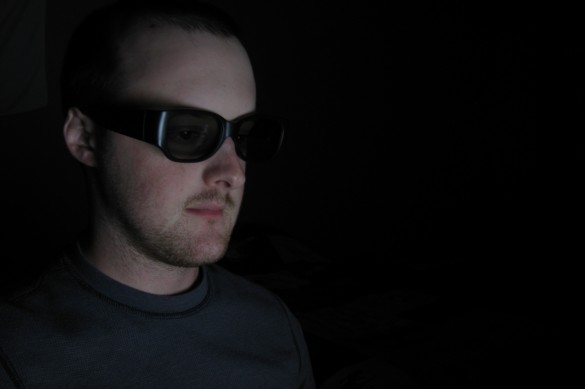 The display itself is really nice. The first thing I noticed was the superb contrast. The blacks were black and the whites were white, and I didn't notice any bright colors washing out. 1080p HD movies looked great (pretty darn great, actually). However, if you plan on buying this monitor and have sensitive eyes, I highly recommend that you lower the brightness first thing. Its default setting is cranked up to 100% and is absolutely blinding when you first turn it on. However, it's worthy to note that the insanely high brightness makes it a great and vibrant display for well-lit rooms and it's also great for combatting the huge reduction of light output when using the 3D glasses.
I didn't notice a huge amount of backlight bleeding, although it was apparent that there was some. The bottom of the screen appeared slightly brighter than the top, but this seems to be a commom problem on most displays with LED backlighting.
Viewing angles were fairly average, with colors washing out just a tad when viewing it from vertical angles. Horizontal viewing angles were much better, though. It was when I was viewing content in 3D where viewing angles became a little tricky. I had to view the monitor from just the right angle in order to get the ideal 3D experience. Any shift up, down, left or right made it slightly blurry.
Both the bezel and the footstand are made out of that shiny, reflective plastic stuff that are huge fingerprint and dust magnets, so be willing to clean it weekly if you care anything about looks and presentation.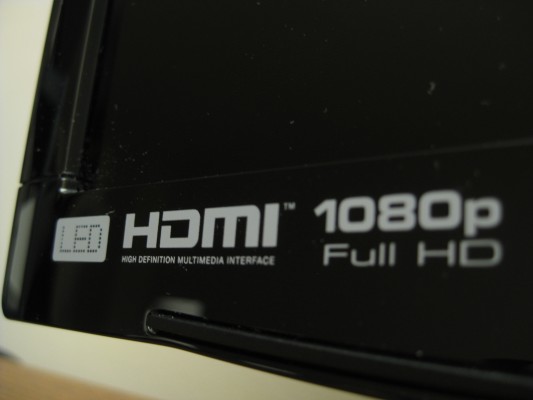 Tilting the monitor took a little bit of effort. I sometimes had to hold down the footstand while I adjusted the tilt to prevent tilting the entire display and it felt like the monitor would spring back a little bit after I tilted it to a desired angle. That's not to say I'm blaming ViewSonic on this one — all displays seem to have this annoying attribute.
The TriDef 3D software suite that comes included isn't anything to write home about, but it's a quick and easy way to experience 3D content. It will convert 2D photos and videos into 3D and is compatible with over 500 PC games that can be played in the three dimensions. One gripe that I have about TriDef, though, is that it can't play every video file format. It couldn't play .MKV (which is a great file format for HD video), but it did handle all of the basic formats like .AVI, .MP4 and .WMV. I also thought the conversion from 2D to 3D with videos and photos could have been a little better. I was definitely underwhelmed, but I sort of expected to be. You certainly won't get the kind of three-dimensional look that you get with actual 3D footage with 2D — simple as that.
Overall, the V3D231 is great display — there's no denying that. It's great for both gamers and casual entertainment connoisseurs, as well as obviously those who crave that third dimension. My only wish is that the TriDef 3D software suite had a little more oomph in it, specifically support for more file formats. And while the included 3D glasses aren't super awesome, they're comfortable enough that you won't end up throwing them across the room in disgust.
The ViewSonic V3D231 is priced at $349 and comes with a 3-year limited warranty.