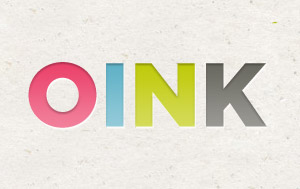 After Kevin Rose's exit from Digg, he quickly formed a team with the goal of creating apps that would challenge the conventional social/mobile experience. He called his venture Milk, and less than a year later Oink is being unleashed among the masses.
Oink is a social ranking app for the iPhone and web that encourages users to "rank the adventure" by rating things they encounter at places they visit. For example, you may love the pizza at your local hangout, and Oink makes it simple to snap a photo and express your opinion for that particular location. Over time, opinions accumulate and items become ranked based on users' opinion of "love," "like," "ho-hum," or "dislike."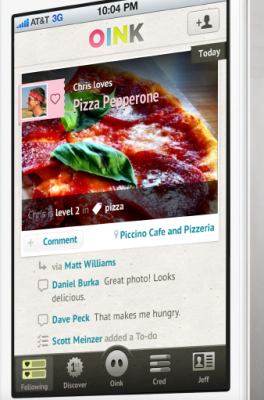 Is Oink a competitor of any big name social networks already out there? It's hard to say for now. Oink's core functionality resembles that of Foursquare, and in fact may be more useful by providing not only location, but a user-ranked list of recommended items. Similarly, Oink may provide interesting competition for review sites like Yelp by providing simplified customer opinions en masse.
Currently Oink is in alpha, but it is clear that the Milk team spent a great deal of time carefully architecting the app to perform under heavy loads (no broken axles so far…).  At a glance, the app is another beautiful design by Milk co-founder Daniel Burka, who also developed the Digg identity. The experience is light and fun, and surprisingly engaging. You can quickly navigate different tags and locations to see what's good and bad about a familiar spot.
You can pick up the Oink app for the iPhone soon — it was recently submitted to the iTunes App Store — but Milk hasn't announced whether there will be an Android release, which will probably depend on the success of Oink's debut. First impressions appear positive, and the tech community will be following Oink closely as it begins to implement promised features (like tag search).
So far, so good. I may end up using Oink a lot… but do I really have to call it Oinking? *dislike*