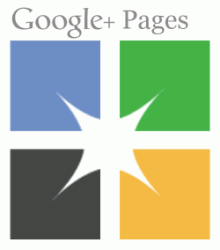 Google just announced that Google+ Pages for Businesses are here, finally allowing a flood of brands and celebrities to create yet another social network outlet for interacting with customers and fans. At a glance, Google+Pages is shockingly simple and seems to offer almost no difference from the standard profile all users get upon joining, but there are a few details that are bound to make things interesting (for better or worse).
The Good
Unsurprisingly, the strength of Google+ Pages lies in Circles. Businesses can designate VIPs, team members, repeat customers, and even other people/Pages that they choose to follow. Better yet, with the Circles architecture, businesses can communicate with specific subgroups of its customer base without making it publicly visible.
Google+ Pages definitely has the upper hand on Twitter by offering the same Picasa-driven album support regular users get. Google+ Pages even trumps Facebook with easily switching between Page profiles as an administrator. And who can forget Hangouts? One of Google+'s initial draws was the ability for real-time video chat with friends. Google brought the same functionality to Pages, which is an obvious advantage that Google holds over both Facebook and Twitter. Mobile Hangouts are not yet available for Pages.
Perhaps the strongest feature of Google+ Pages as of now is what Google calls Direct Connect. With Direct Connect, Google+ users can simply enter "+BusinessName" into the Google search engine, and if a Page exists for that business or celebrity, it will automatically be added to the users' Circles. Businesses with a Google+ Page will almost certainly enjoy priority indexing in classic search for users to access their Page.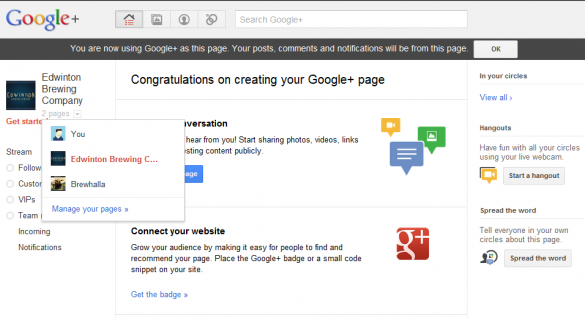 The Bad
Being in its infant stages, Google+ Pages holds the obvious downside that there is currently no way of promoting a Page within the social network. While Pages offers tools for promoting a Google+ Page from an outside website, like badges and +1 buttons, paid advertising is still unavailable.
Another key difference between Google+ Pages and Facebook is that Pages have no way of customizing non-post content. Many companies on Facebook have created customized landing pages that would be impossible to replicate within Google+. However, Google+ has released an expanding platform API, so perhaps it's just a matter of time until Google+ Pages gets some added content flexibility.
One important issue that needs to be addressed with Google+ Pages is that there is no verification process, and just about anybody could create a profile for any business. Nab your profile before somebody else does!
A final small but annoying problem is that currently Google+ Pages only supports a single administrator per Page. If somebody finds a way to get around this, please let me know!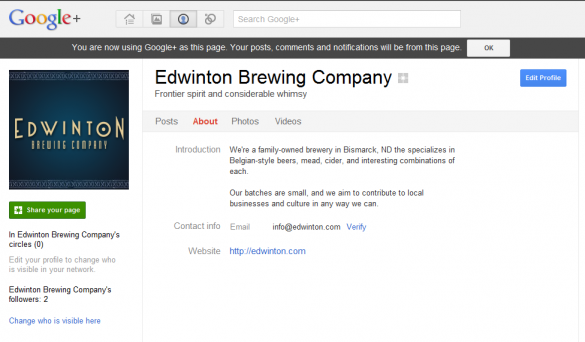 Other Considerations
The big question for businesses is how Google intends to let them easily advertise to the growing crowd of 50+ million users that Google+ has accrued in its first few months. At the moment, the ease and demographic specificity of Facebook Ads is unmatched, so it will be interesting to see how Google displays ads within Google+ and streamlines its Google Adwords platform for use in its own social network.
Google+ is now a part of Google Apps, so it's clear that Google is making a serious effort to promote Google+ as a business tool in addition to a typical social network. Google+ Pages has some ground to cover, but with promises of features being rolled out in typical Google fashion, Facebook and Twitter will have to admit there is another social player in town for businesses.