If you're starting a new web-based project, searching for suitable domains can be the most frustrating part. Heck, domain names are so important to the success of your venture that many people wait to name their product until they know which domains are available. Domainr helps to ease the pain of this process.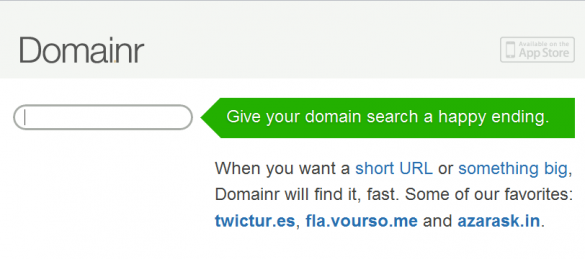 Domainr is an interesting tool for domain search that goes through almost every top-level extension out there and lets you know if your query is available in some form, discombobulated as it may be. A single search for a root word returns a listing of several possibilities from which to choose, and Domainr does its best to indicate whether the options are available or already taken. Probably my favorite part is that the search returns possible short URLs for your service.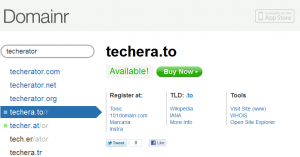 If a particular domain is available, Domainr gives you several options for registering it and probably collects a little bit of referral coin in the process. If the domain is taken, Domainr provides a link to "Make an offer" which is facilitated by Sedo, a domain brokerage company. Now, I've never worked with a company like Sedo before, but I've attempted to negotiate a domain purchase on my own and got the guy as low as $45,000 — I can only imagine Sedo would do a better job. If the domain really matters to you, it is probably wise to go to the professionals.
If you're in the market for a domain, search quickly with Domainr. Chances are quite good that your desired domain won't be available, but Domainr does a great job of offering alternatives, and sometimes the interesting spelling techniques can lead to an inspired name that is completely different than your first choice. Oh, and don't forget — they have an iPhone app, a lifesaver for those who tend to get inspired in the bar.
Good luck out there.