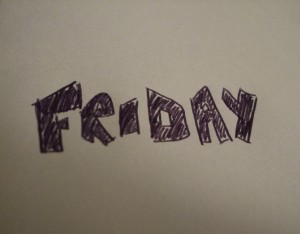 There's nothing better than getting a great deal on a new computer or gadget. That's what makes Black Friday such an awesome time of the year for bargain hunters. It's also just around the corner and I'm sure a lot of you are probably getting an idea of what stores you're wanting to hit up and such, but do you even know what kind of sales are going on at your favorite stores?
We would love to be some assistance to you during your planning phase by highlighting some of the best consumer electronic and gadget deals that retail stores around the country have to offer.
We will be constantly updating this throughout the week all the way up to Black Friday Eve!
* = Doorbuster
Amazon.com
All phones (except the iPhone) from Verizon, Sprint, and AT&T are on sale for a $0.01 with a new line of service. If you purchase a hotspot-ready smartphone and activate it, you get a $100 Amazon Gift Card.
Samsung 46-inch 1080p LED HDTV – $799
Walmart
Xbox 360 4GB Console with Gears of War 3, three months of Xbox Live, and a $50 Walmart Gift Card – $199
Xbox 360 4GB Console with Kinect, Kinect Adventures, and a $50 Walmart Gift Card – $199
PlayStation 3 160GB Console with Ratchet & Clank All 4 One, LittleBigPlanet 2, and three months of Plus membership – $199
Nintendo Wii Limited Edition Blue Console with MotionPlus and Nunchuck – $99
LG Blu-ray Disc Player – $49
HP DJ-3051A All-in-One Wireless Printer – $39
FujiFilm FinePix S3280 Digital Camera – $129
RadioShack
HP 15.6-inch Laptop with Intel Core i3-370M 2.4GHz, 4GB RAM, 320GB HD – $349
Canon Powershot A2200 14.1 Megapixel 4x Optical Zoom Digital Camera with $10 Radioshack Gift Card – $89
Staples
Kindle Touch 3G + WiFi with $20 Staples Gift Card – $149
Kindle Touch WiFi with $20 Staples Gift Card – $99
Nook Color with $25 Staples Gift Card – $199
SanDisk Cruzer 64GB USB Flash Drive – $69
Best Buy
*Sharp 42-inch LCD 1080p HDTV – $199
*Dynex 24-inch LCD 1080p HDTV – $79
*Samsung 15.6-inch Laptop with Intel Pentium Processor, 4GB RAM, 320GB HD – $299
8GB Apple iPod Touch 4th gen with $50 Best Buy Gift Card – $195
*HTC Thunderbolt w/ 2-year activation – Free
HTC EVO Shift 4G w/ 2-year activation – $1
HTC Incredible 2 w/ 2-year activation – $1
Seagate FreeAgent GoFlex 3TB USB 3.0 External Hard Drive – $99
*Asus Eee Pad Transformer 10.1-inch Tablet – $249
Asus Eee Pad Transformer Docking Station – $99
Acer Iconia Tab A100 7-inch Tablet – $189
Toshiba Thrive 10.1-inch Tablet – $279
Xbox 360 250GB Holiday Bundle with Fable III and Halo: Reach and 3 Months of Xbox Live – $199
Xbox Live 3 Month Gold Membership – $7.99
Playstation 3 160GB Console with LittleBigPlanet 2 and Ratchet & Clank – $199
Red Nintendo 3DS Bundle with Super Mario 3D Land – $179
Black Nintendo 3DS Bundle with The Legend of Zelda: Ocarina of Time – $179
Assortment of DVDs as low as $0.99 and Blu-Rays as low as $4.99
Target
Xbox 360 4GB Console – $139
Amazon Kindle Keyboard – $85
Nikon L105 Digital Camera – $99
Sprint (All require new line activation with two-year commitment)
Samsung Nexus S 4G with $25 Google Wallet credit – Free
HTC EVO 3D – $99
HTC EVO View 4G – $249
Samsung Conquer 4G – $49
OfficeMax
Canon MX870 Color Inkjet Pixma Wireless All-in-One Printer – $79
HP Laserjet Pro Printer – $99
HP Color Inkjet Photosmart Premium Wireless e-All-in-One Printer – $79
Image Credit: LittleMissPip