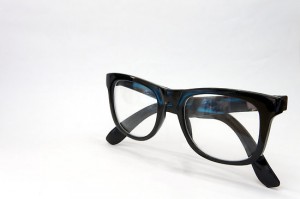 So, you're a geek. That doesn't mean you have to look like a basement dwelling, hacky-sack kicking, WoW playing, code jockey. You're an interesting individual and a smooth operator (possibly) — your style and accessories should reflect that. Unfortunately, being vain and indulging in your appearance has one obvious downside.
It's expensive.
Lucky for us there have been some interesting websites that have popped up to help keep you and your pad looking good without breaking the bank. Here are three websites (plus an honorable mention) that I visit regularly to ensure that  I can occasionally go into the public without embarrassing myself.
1. Fab.com – This one is my favorite. Fab is an invitation-only website that supplies "daily design inspirations" at 70% off retail. The deals can be anything from a cool set of pop-art for your wall, an interesting toaster or clock, and of course some very nice clothing and accessories. The quality and brand names are great, and people at the office will be pleasantly surprised that you're no longer wearing Costco brand sweatpants and Crocs. You may have to look around a bit for an invitation, or simply request one from the website. You won't be waiting long.
2. JackThreads.com – Similar to Fab, JackThreads is an invitation-only website that offers amazing deals (up to 80% off retail) on some very decent clothing and accessories. I really enjoy JackThreads because it's geared toward a less formal crowd. Brands like Nixon, American Apparel, and Nudie Jeans will keep things comfortable without looking trashy.
3. Bluefly.com – Unlike Fab and JackThreads, Bluefly is open to anybody and offers impressive discounts (ranging from 30-75% off retail) on clothing, shoes, and accessories. If you're a girl, you'll love the extensive and ever-changing inventory. If you're a guy, you'll like the selection of business-appropriate suits and outfits. What I like about Bluefly is that they offer selections from a massive price range — from Gucci (ridiculous) to Penguin (moderate).
Honorable Mention: Bonobos.com – Bonobos is one of my favorite places to shop because they offer very sharp, simple clothes for a reasonable price. I include it in this list not because the deals are particularly great, but because the customer service is second to none. I purchased a pair of nice trousers from Bonobos two years ago and managed to produce a big rip in the rear by aggressively sitting down in my car (aggressively? Sigh, I'm just fat). I sent a photo to their customer service "ninjas" and they replaced my pants for free — they even covered the shipping!
Go forth and represent your geek community, my pretties. Appearance isn't everything, but it sure helps you nail that interview, get that date, and let's be honest — it feels good to look good. Check out these sites (and others like it) and present the sexiest version of yourself without going broke.