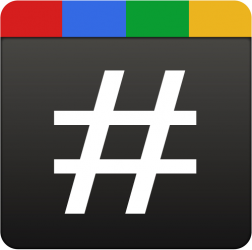 Vic Gundotra, the mind behind much of Google+, made a rare video appearance recently to show off two new features that will keep Facebook on its toes and probably elicit a disgusted groan from Twitter. Real-time search and improved support for hashtags will help Google+ contend with the established utility of Twitter by allowing users to see trending topics, as well one-up Facebook by supporting hashtags (a very popular requested feature).
Gundotra has donned a pretty snazzy purple v-neck for this informative video. Yeah, emphasis should be on these new features, but it really is a nice sweater.
httpvh://www.youtube.com/watch?v=beFP0REw3DM
I think the impact this will have on people's use of Google+ is being understated here. Currently, I spend a lot of time on Twitter, but a majority of my time isn't spent looking through my stream, it's checking out the trending topics or searching news tidbits referenced in my friends' tweets. Twitter's search feature is arguably it's strongest feature as it gives you truly up-to-the-second news as it breaks. Suddenly, search king Google has a feature that performs the same task better, and I can only imagine that it will cause people to spend more time on the site.
Google+ has been making steady strides in user base with 50+ million profiles at the time of this writing. While a long way off from Facebook's nearly 1 billion users, Google+ is giving Facebook a reason to worry by integrating its keen search prowess with an already decent social network. If Google+ can find a way to conveniently display trending topics, I may have found a solid replacement for Digg, Twitter, and even Google's own Google News. The beauty is that the search grows more powerful as more users join.
I'm pretty excited by the possibilities here — Facebook has already shamelessly taken features (subscriptions?) from Google+ to maintain its advantage, so it can only be a matter of time before they introduce something similar…and in the case of Facebook, a real-time search tool would be incredibly powerful. Sooner or later Facebook will figure out search, and man, Google better watch its back when that happens.
Real-time search hasn't been integrated into the Google+ apps (Android or iOS), but it can't be too far away. Great stuff, Google, keep it coming.
Facebook, the ball's in your court. Twitter, I'm not sure you're in the same game anymore.