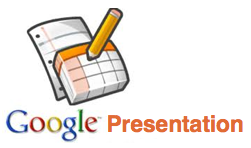 Google recently announced some improvements to their Docs platform, particularly to the Presentation app, a free alternative to Microsoft PowerPoint. New drawing tools, slide transitions, collaboration features… and suddenly I'm left wondering "Can I finally ditch Office for good?"
Google Docs has been making steady gains over the years and I've finally gotten to the point where I use Documents and Spreadsheets instead of Microsoft Word and Excel, but the major hangup in my quest to abandon the Office suite has been Google Presentation. Oversimplified, slow, lacking features… it just hasn't been a good replacement. But with these new improvements, maybe that has changed.
Perhaps the best addition to Presentation is the new set of drawing tools that allow you to sketch anywhere on your slide while giving tight vector control of shapes, line thickness, color, and size. This is a very nice feature that is missing from PowerPoint and makes it easy to highlight content on your Presentation slide. While PowerPoint has an advantage with SmartArt, these drawing tools (which I would use often) help to even the scales.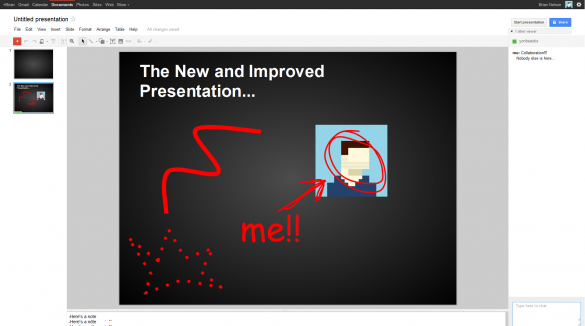 A sorely missing feature from Presentation was slide transitions. Thankfully, Google has added a few simple and attractive slide transitions from which you can choose. Are transitions absolutely necessary to a presentation? Of course not — but sometimes transitions add a bit of polish, and it's nice to have the option. Good work, Google, especially on the rotating 'Cube' effect.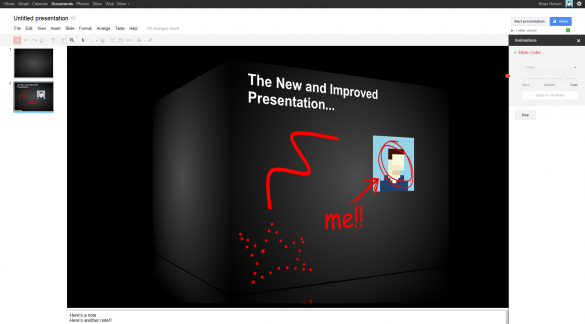 Google has finally brought collaborative tools to Presentation so that multiple users can alter a slide simultaneously and communicate in a conveniently integrated chat pane. Does Microsoft Office have something like this? I've looked and looked and found nothing. At any rate, it's certainly not a feature available to the average user. These collaborative features are hugely useful for team presentations…and now that I've had a taste, I don't know if I can go back!
But here's the real test, prefaced by a story. I've only given a single presentation using Google Presentation in my life. In most ways it was unremarkable, except that I had to deliver it from a computer that wasn't my own. I started flipping through my slides and I was impressed…but about halfway through my talk I was interrupted by a distressing error: "Network connection lost." OH CRAP. I was unable to re-connect and was forced to reschedule my presentation. Needless to say, I haven't used Presentation when it has mattered since then. So, what happens when I start a presentation and then flip off my wi-fi?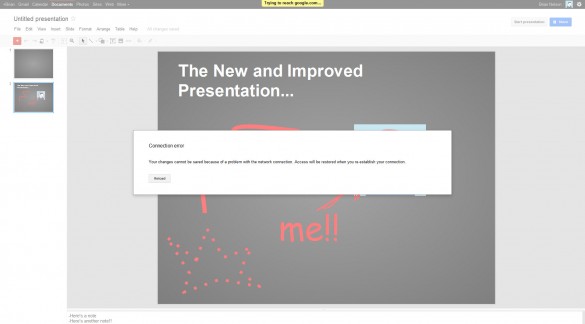 Drat! Google, come on!! Fix this!!! You have no idea how scarred I was when this happened in a room of 40 people.
So, what's the verdict? Obviously Google Presentation is not ready for the big show, but I think it's tantalizingly close.  The tool set has developed to the point where I don't miss PowerPoint at all, and in fact, it is very easy to pick up and use without any training. It's a simple tool that I plan to use a lot in the future… but I won't trust it in front of a crowd quite yet. Don't keep me waiting, Google!