I guess you could call it the perfect storm: Three of the largest mobile phone manufacturers all announcing new devices on the same exact day. In any case, these three companies decided to announce and unveil some rockin' new products that are something to get excited about. Keep reading to find out about all the gritty details.
Motorola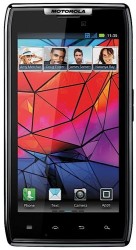 First off, Motorola announced the newest addition to Verizon Wireless's Droid lineup. The Motorola Spyder (a.k.a. the Droid RAZR) comes packing with a 1.2GHz dual-core processor, 1GB of RAM, 16GB of internal storage (microSD slot expansion too), an 8 megapixel camera with 1080p video capabilities, and a 4.3-inch qHD Super AMOLED display coated with a layer of Gorilla Glass. Oh, and did we mention it's only 7.1mm thick?
The Droid RAZR will be priced at $299 and will be available sometime next month. Pre-orders start October 27th.
Motorola also announced their own music and fitness device dubbed Motoactv. They claim it's the "ultimate fitness device" seeing that it has a 600MHz processor, runs Android, has built-in GPS, and only weighs a meesly 35 grams. It'll track your heart rate and log your statistics for running, walking or cycling.
The Motoactv also offers an FM radio and audio coaching, which frequently updates you with your pace and distance. The device will be price at $249 or $299 for 8GB and 16GB, respectively. You will also be able to grab an accompanying Bluetooth headset that Motorola is outing, the SF500 for $99 and SF700 for $149.
Here's a quick hands-on video of the Motorola Droid RAZR courtesy of Phandroid.
RIM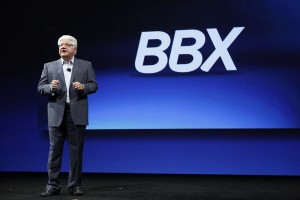 Research In Motion has announced the BBX mobile operating system for BlackBerry devices. It combines features from BlackBerry's current OS and QNX (an operating system that RIM bought last year). It incorporates Enterprise, NOC and cloud services, as well as support for HTML5, NativeSDK, and Adobe AIR and Flash. It'll also be certified for POSIX, which RIM and QNX hope will entice developers to use the new platform.
BBX will also include a new advanced graphics framework called Cascade UI, which will allow "Super Apps" that provide smooth 3D animations along with deep integration with various BlackBerry services.
RIM hopes to have BBX up and running for BlackBerry phones and tablets by next year.
Samsung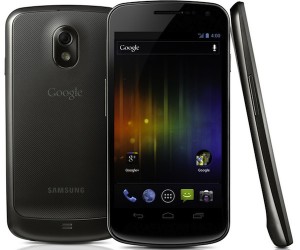 Yesterday, Samsung quietly released a pair of PMPs known as their Galaxy Players, which are Samung's version of Apple's iPod Touch line. They're great for people who like Samsung's Galaxy S variant, but don't neccessarily want the phone portion. The Galaxy Player fully rocks Gingerbread and sports a 1GHz processor, 512MB of RAM and 8GB of internal storage (microSD expansion slot available). There are two versions, a 4-inch model for $230 and a 5-inch model with a slightly larger battery for $270. Both are available now.
Perhaps the most anticipated device that Samsung announced was their Galaxy Nexus with the brand new Android 4.0 (Ice Cream Sandwich) on board. It's got a 1.2GHz processor, 1GB of RAM, either 16 or 32GB of internal storage space, a 1,750mAh battery, 5 megapixel rear camera with 1080p video capabilities, 1.3 megapixel front camera, Bluetooth 3.0, built-in NFC, and a freaking barometer. It's all covered by a 4.65-inch HD Super AMOLED display with a 1280×720 resolution. They also claim that the display has a 0.01ms response time. Yes, that's right: a one in the hundredths place. It's also got what Samsung claims is the highest contrast ratio at 100,000:1.
The Galaxy Nexus will be available next month, but we don't know officially what carriers the device will be available on. No price has been announced yet either.