There are numerous ways to sell your miscellaneous junk on the internet nowadays. The most popular methods are arguably eBay and Craigslist. However, some people just want to create their own online store of sorts and list everything they're selling on one page in a very minimalist way. This is where a brand new service called List of Things For Sale comes in extreme handy.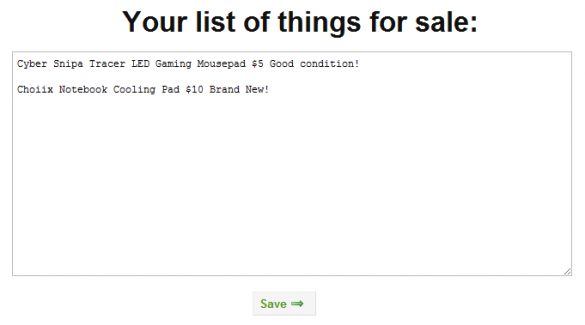 After you create an account, you simply type in what you're selling, the price you're selling it at, and any details you want to include in the text editor provided. It will then automatically format your items into easy-to-read boxes where you can also add photos. You can even add a sidebar introducing your page to visitors and change the background (although choices are limited here).
Customers can easily pay through PayPal or you can arrange for other payment arrangements to be made, such as cash or check. You can also specify whether you'll ship the items or require local pick up.
One downfall is that if you list something with a long name, it'll get cut off (as you can see in the photo). I couldn't find any settings to adjust the size of the boxes, so what you see is what you get. *Fixed
You can, however, simply just click on the title and it will expand the box to include the full name of the item.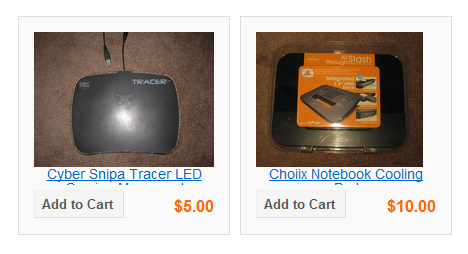 If you can get over the fact that you can't manually adjust the box sizes, then List of Things For Sale really is a super-quick and easy way to throw your stuff up for sale on the internet. There really is no simpler way to create your own online store.
Currently, there are two types of accounts you can sign up for. The free account is limited to only five items at one time, but you can upgrade to a $10/month account where that limit is raised to 100 items.