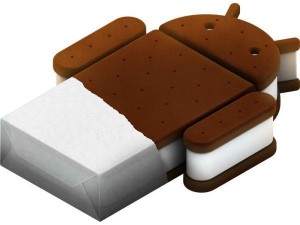 With the mystery of the iPhone 5 solved, the attention of the internet geekdom has turned to the next, newest thing: Android. Specifically its newest operating system, Ice Cream Sandwich (Android 4.0), and Google's next flagship device, the Samsung Galaxy Nexus (also known as Nexus Prime, or whatever). And we've uncovered the motherload.
httpvh://www.youtube.com/watch?v=Py9TfZGie48
A Romanian website (it was Samsung Romania that announced the name "Nexus Prime" back in June) has what looks to be the next Nexus device running an early version of Ice Cream Sandwich. Of course, there is no way of knowing whether this is the real thing or a clever fake, but that makes it all the more fun to discuss in the comments.
If it is real though, it looks like we can expect a change to the cut-and-dry Android form factor. The search button is missing from the bottom row of soft-touch buttons, seemingly replaced by a constant search bar at the top of the screen, which seems like more of a problem. Won't a new button configuration make updating older devices even harder?
The screen looks larger than that of the Nexus S, not surprising when you consider how the Galaxy line up just keeps getting bigger and bigger. Also, as expected, the OS is taking a lot of design aspects from Honeycomb (the tablet version of Android), rather than sticking close to Gingerbread. This, in my humble opinion, is a relief. Gingerbread isn't the prettiest of interfaces.
Unfortunately, the truth about this mess may be further away than we originally thought. Samsung has just announced that they no longer plan to unveil the phone with Google at next week's CTIA:
Samsung and Google decide to postpone the new product announcement at CTIA Fall. We agree that it is just not the right time to announce a new product. New date and venue will be shortly announced.
It's anybody's guess why the two companies decided to postpone the reveal, but it could literally be anything. Last minute kinks to work out, patent lawsuits, fear of being buried under the iPhone hype, or perhaps even to respect Steve Jobs' passing.
Whatever the reason, Eric Schmidt has promised that we will all see Ice Cream Sandwich by the end of November. So just nine, long, excruciating weeks to go then.
But what do you think? Is this about what you expected? Or did you want something bigger and better?