I've had my Nexus S for a little over two months now, and my general opinion is that while it is very pretty, some of the software issues (Android 2.3.4) make it almost impossible to use without some considerable donations to the swear jar. Perhaps the most gut-wrenchingly annoying problem is the well-documented 'Search Button Auto-Fire' bug.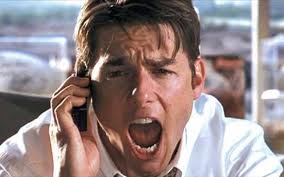 At seemingly random moments, the Search capacitance button will begin to auto-fire and continue to do so until you've chucked your phone through a window. Putting the phone in standby temporarily fixes the issue, until the phone decides to do it again. Window sales are probably at an all-time high in my hometown.
So, how do we fix this issue and regain control of our unruly Nexus S? Simply stated, Android 2.3.6.
Enough complaints flooded into Google that they implemented some fixes to the Android OS a mere FIVE MONTHS after the first reports came rolling in. For some, the over-the-air update is already implemented. Poor sap AT&T customers like me, however, continue to wait.
Screw that. Here's how you can manually update from Android 2.3.4 to 2.3.6 and get rid of that stupid bug once and for all.
Step 1: Download Android 2.3.6
Download the Android Gingerbread (2.3.6) update (~18 MB) onto your computer. Connect your Nexus S by USB and transfer this update ZIP file to the root of your phone's file system. If the update is put into a folder, the installation process will fail. Take note of the file name and power off you Nexus.
Step 2: Boot your phone in Recovery Mode
To get your phone into boot/rescue mode, hold the Power and Volume Up buttons at the same time until the bootloader screen is displayed. Using the Volume control, cursor down to Rescue Mode and select with the Standby button.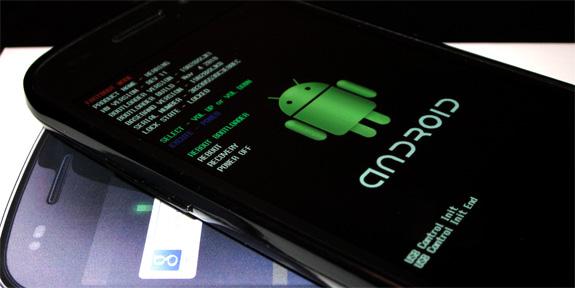 Step 3: Installation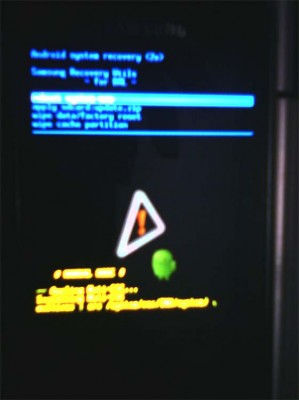 Once you've gotten to Recovery mode, use the Volume control again to cursor down to apply sdcard name-of-update.zip and select with the Standby button. Your update should now begin installing, and once complete, you can reboot to apply the change.
Some users have reported ongoing problems with this bug even after updating. This did the trick for me, and hopefully it will work for you. The Google help forums are full of tips from other users, but don't expect much help from Google directly, as they are famously bad at customer support.
The Nexus S is a great phone, and with this fix, there shouldn't be any serious bugs standing in your way. Enjoy!