Halloween is sneaking up quickly, and you need to get mentally prepared for the occasion — and I don't mean going to Target to admire the vast array of candy. Start honing your Halloween spirit with these four Android apps that are sure to leave you entertained, if not ready for some ghost-busting on the 31st.
Zombie Booth
Curious how you'd look as a flesh-craving member of the walking dead? Zombie Booth will turn you into a mindless, blood-covered automaton with the option to show your friends on Facebook, Twitter, or email. While it's not exactly terrifying stuff to us adults, the kids get a kick out of it and actually get pretty spooked by the 3D animation feature. Zombify your family cat for a 100% guaranteed-to-be-upset mom.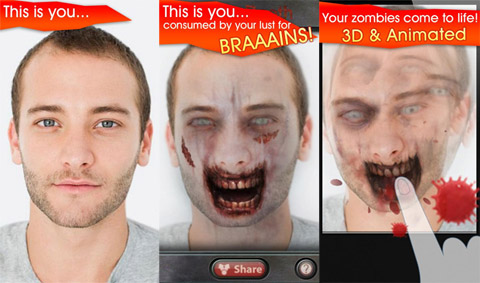 Contract Killer: Zombies
No better way to get in the spirit of Halloween than to surround yourself with a swarm of living dead. Contract Killer: Zombies is one of the most visually impressive games available for Android, and better yet, it's free. Intuitive controls and engaging missions will keep you busy fighting this scourge of the Earth for hours…and I bet you'll check your closets before you go to sleep.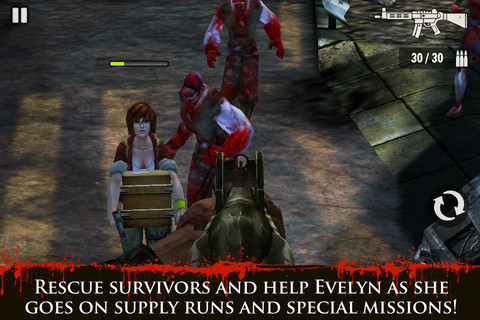 Haunted Sights
Do you have an interest in history and a flair for self-inflicted pain? Haunted Sights is an app that tracks your GPS location and shows you real sites that are supposedly haunted. Tour through an old hotel or visit the scene of a century old murder as you read descriptions of each site and other user experiences. Plan to make a night of it? Haunted Sights lets you map your night's route so you can hit the best rated attractions and avoid the dull ones. If you happen to live where I do (Bismarck, ND) head to the river and plan for a terrifying evening.
EVP Analyzer
The EVP Analyzer is a tool that would make Egon Spengler proud — it isn't free, it is a $1.60 well spent. The EVP Analyzer records silence in everyday (or haunted) locations and searches the recording for Electronic Voice Phenomena. I picked this app on a whim, but I was surprised by how fun and eerie it is to use. Just check the user reviews — many will swear they are picking up signals from the undead. If nothing else, a fantastic way to freak out your nieces and nephews or your more gullible friends.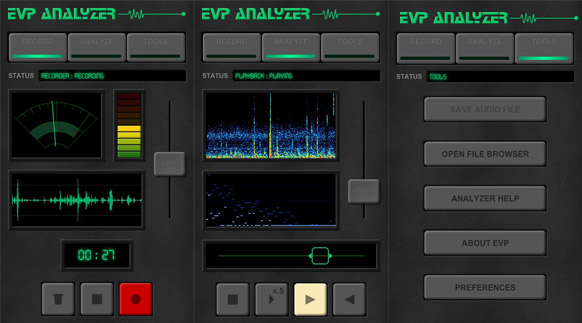 Don't be one of those cynical buzzkills this Halloween that scoffs at the paranormal; suspend your disbelief, and have a bit of fun. You're never too old to have an awesome Halloween, and these apps for your Android phone or tablet will have you in the right state of mind.
From all of us at Techerator, Happy Halloween!