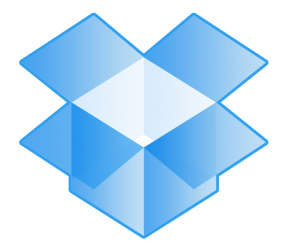 Dropbox, the easy-to-use cloud storage that we all know and love, just reported that it has reached 50 million users, which is up threefold from this time last year. The company also reached a whopping $250 million in series B financing and expects to reach $240 million in revenue by the end of the year. Not bad for a start-up company that launched its service just two years ago.
Dropbox says that those 45 million users are saving over 1 billion files every three days. 96% of these users don't pay a single penny for the service, but that's expected to change, since a lot of them are zipping right through the free 2GB of storage and upgrading to either the 50GB plan for $10 a month or 100GB for $20.
One of the company's biggest competitors, Box.net, has reached $81 million in revenue. This is the same company that is currently stirring the cloud storage pot by enticing iOS users with 50GB of free storage.
However, it's Apple's iCloud that is really looking to take away from Dropbox's market share. At first, Apple wanted to buy out the San Francisco-based company for an undisclosed nine-digit figure back in 2009, but Dropbox rejected the offer. Steve Jobs called Dropbox a "strategic asset," but also told Dropbox CEO Drew Houston that his service was "a feature, not a product." When Houston rejected Jobs' offer, the former Apple CEO and co-founder had no choice but to warmly smile and tell Houston that he's going after his market. Whether iCloud will put a dent into Dropbox is yet to be determined, but these next couple years should be a doozy for the cloud storage wars.
Dropbox hasn't disclosed it's official worth, but it's estimated that the company is valued at around $4 billion.
Dropbox currently only has 70 employees, which makes the company's revenue-per-employee more than Google's.