When it comes to mice that work well for both right-handers and left-handers, there's not many options out there. Sure, there's a lot of cheap and crappy ambidextrous mice that come packaged with most OEM computers, but there's never been a really good gaming mouse that's truly ambidextrous. However, Logitech has finally filled that lonesome void with the Gaming Mouse G300.
Since I've been an experienced left-hander for over 22 years, I figure I'm the perfect specimen for testing out such a rodent.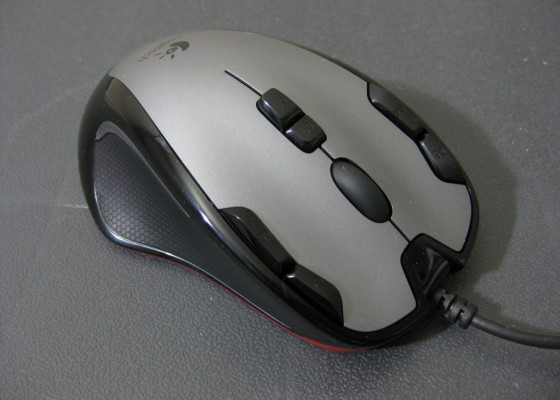 The G300's shape certainly does not discriminate. It offers the same feel and features for both righties and lefties — no more and no less for either use. Both sides curve in and have a rubbery, soft texture that looks and feels very similar to Logitech's other offerings.
However, if you're a big thumb-button junkie, you'll be sad to hear that this mouse doesn't have such features. And unlike most of Logitech's newer mice, the G300 has an optical sensor rather than a laser. Other than that, the mouse features a max DPI of 2500, nine programmable buttons and a 1ms response time.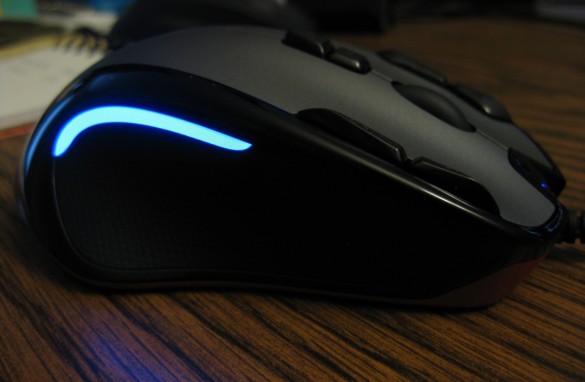 The most unique feature, though, is the support for up to three gaming profiles that are stored in the mouse's internal memory. So if you're currently juggling three different games or have multiple gamers that use the same computer, you can easily switch between DPI settings and macros without any problems. And since the gaming profiles are stored right on the G300's internal memory, you can use the mouse on other PCs without leaving your tuned-in settings behind. What's even better is the 7-color LED lighting system, in which you can assign each gaming profile its own color, that way you can know exactly what profile you're using without having to open up the settings to look.
The G300 is a tad smaller than most normal mice. While it's not advertised as such, it could be classified as a portable laptop mouse, although the roughly six-and-a-half foot long cord pretty much negates that fact, since most –if not all– laptop mice are cordless. But if you have fairly large hands, just be aware that the G300 might be a bit to small for you.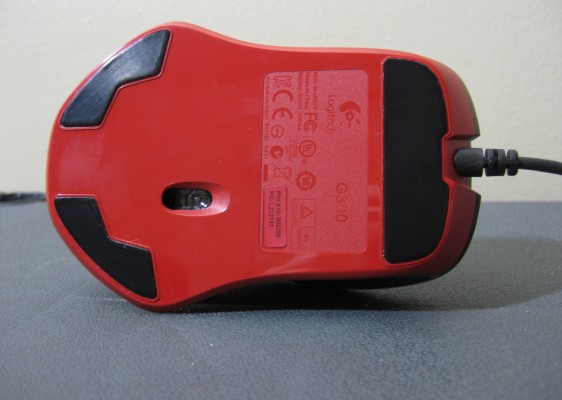 [ad name="Logitech G300″]
What I like most about the G300 is not just its ambidexterity, but that it's just a simpler gaming mouse aimed at those who fire up the occasional shooter and want just a tad more than what their current pointer offers. It certainly doesn't sport the big features that most hardcore FPS gun slingers yearn for, but you certainly can't argue with the $40 price tag.
My biggest gripe, however, is that the scroll wheel isn't as smooth and fluid as Logitech's higher-end offerings. It takes a lot of pressure to scroll and click the middle mouse button. I'm sure this is just something that I can get used to, but I do miss the quality scroll wheel on my M705.
Overall, the nine programmable buttons, 2500 DPI sensor, on-board storage of gaming profiles, and a 1ms response time are all certainly respectable for only $40. And if you're a left-handed casual gamer that is dying for a good mouse that you can actually use, the G300 might be your best bet.