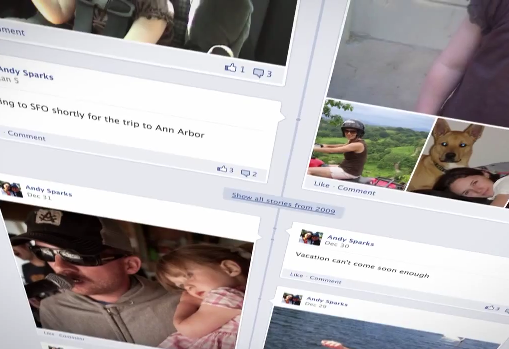 Today at Facebook's F8 developer conference, Mark Zuckerberg announced some new features that will be making their way to users sometime in the future.
Most notable is something called the Timeline, which will take all the status updates from everyone and organize them in an iPad-style magazine of sorts. To keep it from becoming too cluttered, the Timeline will automatically hide and collapse what you don't really care about while still making everything easily accessible. I'm not sure exactly how Facebook determines what you do and don't care about, but I'm sure it probably has something to do with a learning algorithm of some kind.
As far as your specific timeline (a.k.a. your profile page), you'll be able to choose exactly what you want highlighted and featured at any given time, such as a certain photo or status update. Also, any Facebook apps that you use and activity will be summarized in your Timeline (or not, if you so choose).
Facebook will also implement a couple of ways to cut down on the annoyances (finally!). They want to find a way to trim down those too-frequent updates from apps and display similar smaller updates in a way that isn't too intrusive. Facebook feels that their new Ticker – a newly-released feature many of you have come to hate – is a great place for this.
Social apps were also the name of game at F8. Facebook is going to integrate different apps like Netflix, Spotify and various game and make them more social. You and your friends will be able to share what movies you're watching on Netflix and listen to music together on Spotify. You'll also know which movies and music are popular based off of what a majority of your friends are consuming at the time. These apps will begin rolling out right away.