Everyone loves Angry Birds, that is pretty clear.  The problem I have with Angry Birds is that it takes two hands to play – one hand to hold my iPod Touch and the other to slingshot those little feathered creatures across the screen.  Sometimes what I need is a game that takes very little skill and very little movement from me.  Sky Burger is perfect for this.
Sky Burger
Sky Burger is a free iOS game available for the iPhone, iPod Touch, and iPad that takes very little skill to play.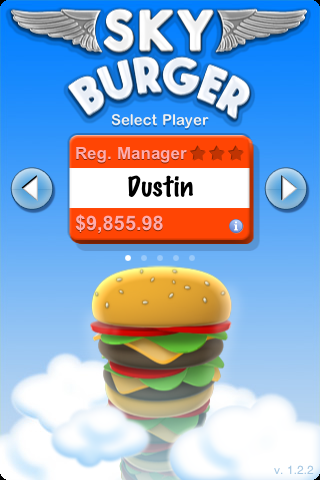 When you start a new game, you receive an order for a burger, with each burger having an interesting name and a very unique set of ingredients.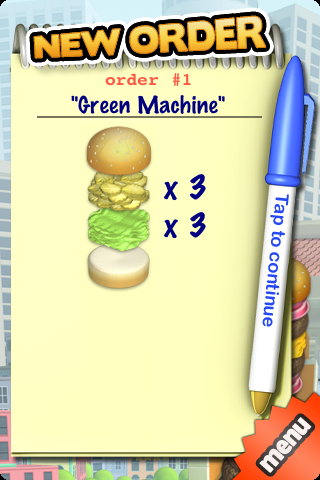 As you begin to fill the order, all of the possible ingredients begin falling from the sky.  Your task is to build the requested burger with the correct ingredients by tilting your iOS device back and forth to gather the ingredients in no particular order.  When you have built your burger, top it off with a bun.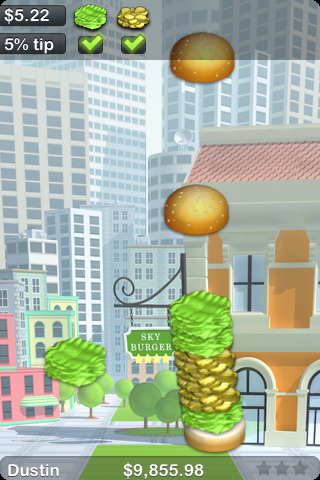 The more ingredients you get correct, the bigger your tip is.  Add an incorrect ingredient or too many of an ingredient and your tip percentage goes down.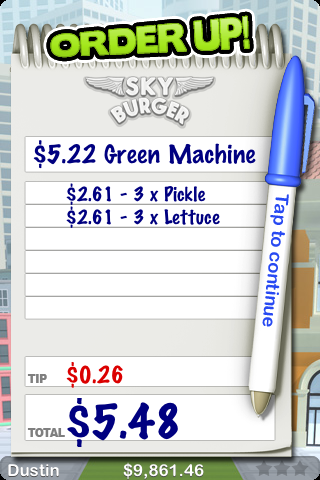 As you continue to make burgers correctly, the number of ingredients increases, as does the speed of the falling ingredients, making each subsequent burger harder to make.
Don't get the top bun too early otherwise you will fail and need to start over.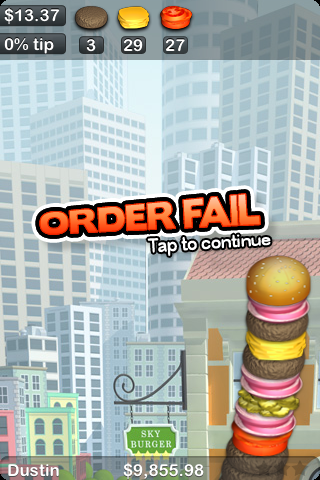 Every few burgers you make increases your chance to make a "Sky Burger".  This burger contains an unlimited number of ingredients ("The sky is the limit").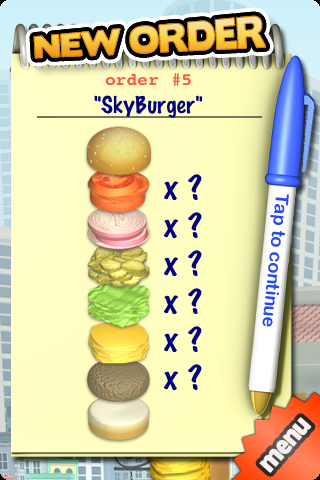 Keep building to get a higher dollar burger, larger tip, and move up in rank.  As you can see from the first screenshot, I've played enough Sky Burger that I'm now a Regional Manager.
I don't recommend that you try to make one of these burgers in real life though – unless of course you are training to go up against the "Man v. Food" host.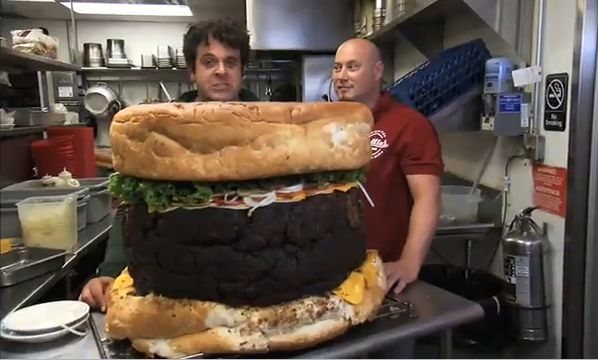 Sky Burger is a great game for iOS that can be used to easily pass the time.  Give Sky Burger a try by downloading it from the App Store today.