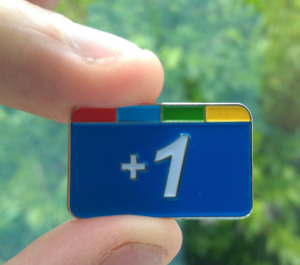 Google recently rolled out their +1 button for websites, which is their answer to Facebook's near-ubiquitous Like button you see pretty much everywhere nowadays. By clicking the +1 button on websites you enjoy, you give them a "vote" in Google's search engine listings.
Due of the sheer popularity of Facebook and the Like button, sites like Google, Amazon, and YouTube have hustled to get on board with the trend. This level of social integration is an especially significant move for Google, since it will directly impact search listings outside of your own personal browsing history. Search is Google's baby (and original product, let's not forget), so it's safe to assume they take new features pretty seriously.
You can help support Techerator with a +1
If you've enjoyed reading articles and guides at Techerator, please consider giving us a +1 by clicking the button below. It's an easy way to show your support, and it helps us continue to grow.
Thank you for your support!
Image credit: Bradley Horowitz