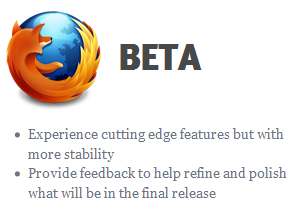 In case you missed it, the development team behind Firefox recently decided to dramatically increase the rate at which new versions of the browser are released. Coinciding with their statement that Firefox 4, 5, 6, and 7 should all be released in the 2011 calendar year, Mozilla recently released the first beta version of Firefox 5.
Some new features included in Firefox 5 beta include:
Added support for CSS animations
Added support for switching Firefox development channels
The Do-Not-Track header preference has been moved to increase discoverability
Improved canvas, JavaScript, memory, and networking performance
Improved standards support for HTML5, XHR, MathML, SMIL, and canvas
Improved spell checking for some locales
Improved desktop environment integration for Linux users
… and many bugfixes, including a 12-year-old bug affecting MathML and a 7-year-old bug affecting the location bar in new tabs.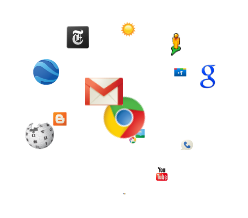 One thing you'll notice about applications with rapid release cycles (like Chrome, for example), is that individual updates won't include terribly exciting features. As mentioned in Jeff Atwood's fantastic The Infinite Version post:
Chrome has become so fluid that it has transcended software versioning altogether.
And the new features included in the newest version of Chrome? "HTML5 Speech Input API. Updated icon." Try to contain your excitement.
Judging from reactions of the new Firefox beta, it looks like many users prefer the quick and silent updates of Chrome and hope to see it integrated in Firefox. As noted by Hacker News commenter dpcan:
I install Firefox for friends and family who I want off IE, and this actually embarrasses me a little. If I have to keep telling them to update, they will quit – or end up using REALLY OLD versions of Firefox and we'll have an IE6 situation all over again soon but with Firefox.
Before updating to beta versions of Firefox, be sure to note that some (or all) of your extensions may not work initially with the new browser. Beta testing new versions of Firefox is a very important part of the software development process, so if you do give it a try, be sure to send in your feedback and report any bugs you find.
Have you given the new version of Firefox a try? Do you prefer Firefox's update method or Chrome's? Share with us in the comments.