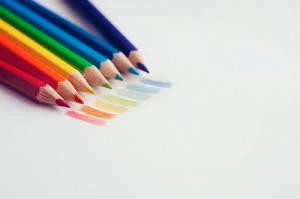 If you're like many of my Twitter friends, or about 70% of the Techerator staff, you have a default Twitter background. There's nothing wrong with it, unless you want the same unique look as 80 million other people in the Twitterverse.
There's the option to cruise Google or Bing for wallpapers large and shapely enough to make your background look sweet without tiling the image.  And sure, there are plenty of websites that tout that their choices of backgrounds are the best…except they aren't. Not unless they are ColourLovers.
These cats are a colorful, creative community of people who create, share, and discuss the latest trends, colors, palettes, and patterns. So whether you're an artist extraordinaire or just a person looking to spiff up a site background, ColourLovers is a great place to explore.
On ColorLovers, you can create your own background, palette or pattern and share it with the community or strictly keep it for (and to) yourself. There are various tools on the site to help you create these fancy, unique creations, no download required. My favorite (and the one that'll be easiest to create your own Twitter background) is Themeleon.

Simply go to the "Tools" header and select "Themeleon" and it'll automatically prompt you to sign into Twitter. Like many applications on Twitter, ColourLovers will need your permission to connect to your account, enabling it to load your Twitter profile page so you get a feel of what people will be seeing when they visit your profile. You can apply a pre-made background or theme from other users or tweak the colors of the background of your choosing.
And don't worry. There's no shortage of backgrounds. With over 3,000 backgrounds (that doesn't even count the amount of color palettes available!), there's a rare chance of having the same background of someone else on Twitter, unless, you know, you like what everyone else likes. And in that case, you might just want to choose from one of Twitter's 19 default backgrounds.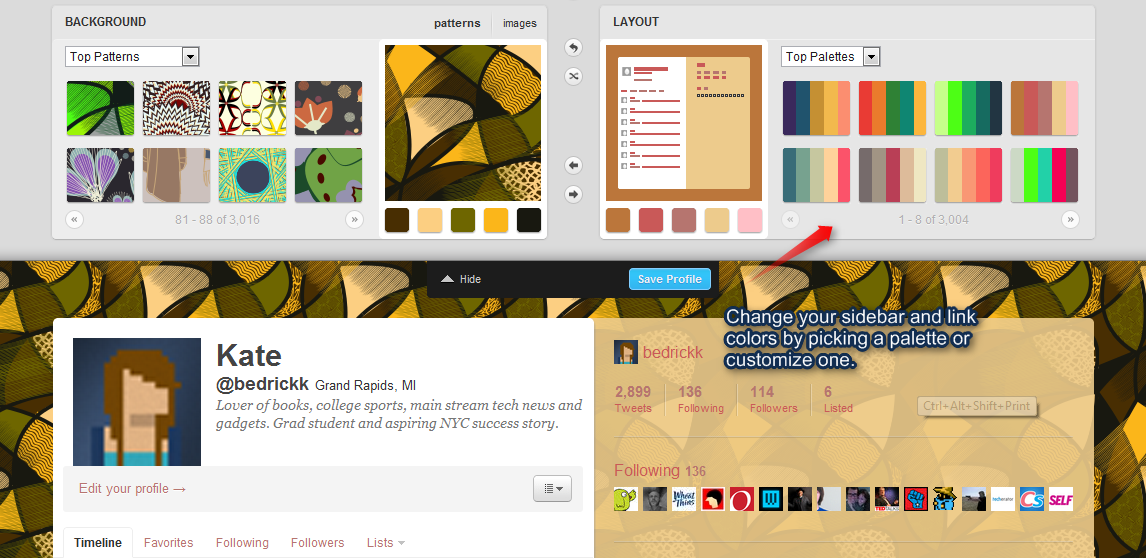 One of the great parts of ColourLovers is that it's all free. From the community forums, to creating backgrounds and sharing colors, it's all at your fingertips; no wallet required.
If you want to take your coloring schemes to the next level, the site offers other services (whether partnered with a sponsor or giving you some third-party ideas) to help see that design come to life on clothes, fabric, or canvas.
So whether you're perusing for a Twitter background or looking for a way to make some nifty art, ColourLovers is a great place to experiment with colors, just like you used to as a kid. Coloring outside the lines is optional, but strongly encouraged.
Photo Credit: farhaddaud (from Flickr)