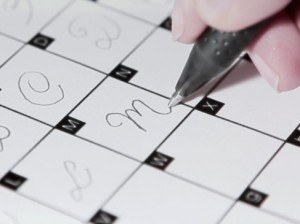 Wouldn't it be cool if your own crappy handwriting could be used to type out reports and essays in Microsoft Word? There are a few services out there that allow you to do this for a small fee, but I'll be showing you how to do it using a particular service called Pilot Handwriting. This service allows you type out messages using your handwritten font and send them to friends through email or Facebook for free.
Start off by heading to the Pilot Handwriting homepage and after all the animations have completed, you should see an arrow towards the bottom which you will click to get started. A video will start playing to quickly show you the process of creating your own font and below that will be a couple of arrows. Click the right arrow to continue on after you watched the video.
You will then print out the given template and then write each character in its appropriate box with a pen (they recommend using a "Pilot Pen," but any pen will do). Be sure to keep the letters centered in the boxes and don't make the letters too big or too small. It might take you a couple of tries to get it right. Check out my template to see an example.
Once the template is all filled out, you can either scan it, take a photo of it using a digital camera or hold it up in front of your webcam. I found that scanning yields the best results.
After you have the scanned image or photo on your computer (must be .JPG), you will then be asked to upload it. The website will process the image and the individual letters. After that's complete, you will be able to edit and make changes to the letters just in case some didn't turn out well. This includes adjusting thickness of the letters, as well as erasing any imperfections.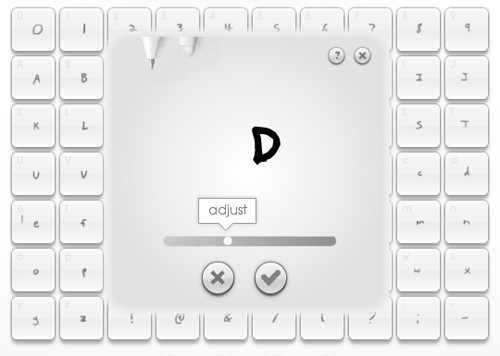 Then you're done! The next step is simply typing out a message and sending it to your friends through either email or Facebook.
The downside of this particular service is that you cannot save your handwritten font to your computer and use it in a word processor like Microsoft Word. However, other services like YourFonts and Fontifier allow you to do this for a fee of $10.