Getting the perfect gift for your geeky loved one can be difficult, so fellow Techerator editor Kate Bedrick and I have teamed up to give you some fantastic gift ideas for this Valentine's Day (or any holiday, really). No need to thank us; we're basically professionals at being geeks.
Evan's Picks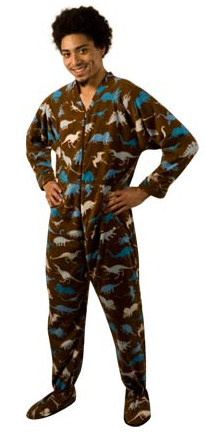 Adult Footie Pajamas
Footie pajamas. For adults. With butt-flaps. Do I have your attention now?
I recently got a pair of adult footie pajamas from PajamaCity.com, and I can now safely say that these would be a fantastic Valentine's Day gift (or any occasion, for that matter). These PJs are available in 13 sizes and about 40 different styles, ranging from dinosaur print to "Pink Bunny." I decided to go with Retro Robots because I take partying very seriously, and nothing says "I take partying very seriously" like wearing footie pajamas covered in robots.
If considering this gift for a girl, I think you'll be met with success. When my fiancée found out what was in the package, she squealed with delight and put them on as soon as they were out of the packaging.
These PJs are soft and warm, but the material isn't too thick so overheating isn't an issue. My only complaint is that the velcro butt-flap sometimes comes apart when aggressively sitting down (which I am wont to do), so make sure to wear underwear when wearing these bad boys.
Price: $30-$50 ($4.00 shipping)
T-Shirts from the Woot Reckoning
Woot T-shirts are arguably the best in casual nerd fashion (if there was such a thing). The Reckoning is a competition-of-sorts for Woot shirts, and gives you the ability to buy them when they aren't featured as the item of the day.
Woot shirts are clever and witty, so consider them for any sophisticated nerd on your gift list. A couple of my favorites are Imposter and Ancestry, but check out the whole list to find something perfect for your loved one.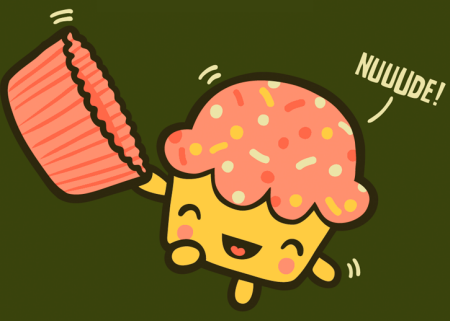 Price: $15.00 each (free shipping)
Personalized Flavors.me Website
Flavors.me lets you build a personalized "landing page" where everything is about you. You can display a giant picture of yourself and include links for all your web presences such as social networks and websites.
Creating your own Flavors.me website might seem incredibly narcissistic, but you can't argue if someone makes a personalized site for you. This Valentine's Day, consider taking the time to make your brain companion their own website. Think of it as the equivalent of a scrapbook in the days of yore – it shows that you put thought into your gift and added a personal touch.
Flavors.me websites are free, but you can spend $20 to get premium features like a custom domain names, additional layouts, and analytics. Personal branding is a big deal in the modern internet, and Flavors.me makes it easy to impress your loved one even if you don't have great design skills.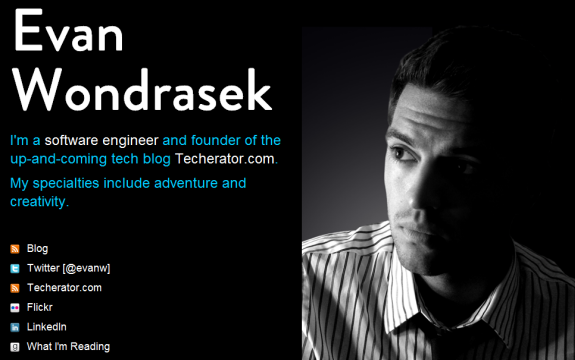 Price: Free, Premium version is $20 yearly
Jawbone Bluetooth Headset
[ad name="Jawbone Icon"]
I'm going to speak frankly: Bluetooth headsets make regular, unassuming people look incredibly douchey. It's not their fault – enough generations of egomaniacs have yelled at their headsets in crowded places so that the whole concept of wearing a Bluetooth headset has pretty much been ruined for everyone.
Bluetooth headsets are awesome though, and an easy way to justify owning one is to get one as a gift. The Jawbone series headsets are especially nice, with great sound quality, good battery life, and best of all: they lack the douche-signaling blinking LED lights and other unnecessary attention-getters that have been so liberally applied to these devices.
I got the Jawbone Icon as a gift and I use it every day, but surprisingly I use it for talking on the phone the least. I have it paired to my Android phone, which allows me to listen to audiobooks on my drive to and from work. It's a lot more convenient than carrying headphones around, and in the event that I do get a phone call, my audiobook automatically pauses so I can take the call. Oh, and there's probably the minor detail that it's keeping me from fumbling around on my phone while driving, thus saving my life daily.
(Pro tip: if you get one of these headsets, I highly recommend getting Jabra eargels as well. These slide over the ends of the Jawbone earpiece and make it infinitely more comfortable.)
Price: $40-$60
Kate's Picks
Social Networking Pillows
If your geek loves social networking or computers as much as (s)he loves you (sometimes maybe even more), why not take your geek's favorite website or software icon and make it into a soft, fleecy pillow? "But I'm not crafty!" you say. No problem! Other people are just as nerdy and crafty as your beloved geek and are selling them every day on the interwebs. There are a few shops on Etsy like iconpillows, CraftSquatch (the shop I ordered my geek's pillow from), and ClickPillows that sell these pillows and have various icon pillows to choose from.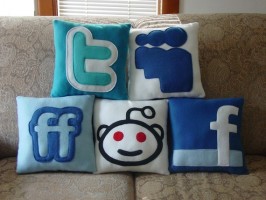 Price wise, ClickPillows is the most expensive ($85 for a 26×26 pillow) while CraftSquatch and iconpillows are about in the same range of each other ($17-30 for a 12×12 pillow). If a shop doesn't have the social networking icon or favorite software icon your geek would love, most Etsy shops do custom orders for no extra charge. Just be sure to contact the seller to make arrangements.
Another shop is ThrowBoy. This non-Etsy shop does sell icon pillows, but are more focused on interweb chat sayings like "FTW", "O RLY?" and my personal favorite "O HAI!". They even have a "FAIL" pillow. Priced at $29 (mini pillows are $15), you can't go wrong.
If your geek is more of the math and statistics type, they'll enjoy cute distribution pillows "plushies" from NausicaaDistribution. Shaped in various types like uniform, Chi-Square, standard normal and even more, your geek will love the accuracy and uniqueness of these pillows. Priced extremely reasonable from $12-15 (set of 5 is $55), these plushies are too cute to pass up, even if you're not into math.
Quirky External Hard Drives and USB drives
Has your geek been drooling over an external hard drive to put all of their docs and photos on, but they aren't sure which one to get? Are they also a fan of the old school NES cartridges (who isn't?!)? Get your beloved an NES external hard drive. Available for purchase on Etsy through 8Bit Memory and ConsoleClassics, storage size runs from 320 GB to 1 TB, but price may be a little more than you're willing to spend. These vintage hard drives start at $100 and go up to $180. Though having one of these would be pretty sweet, you could always go on Amazon and snag your geek a more conventional one for slightly less money, depending on storage size. But where's the fun in owning a basic black hard drive?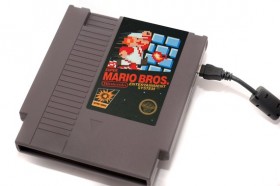 Of course, if you're the crafty, techy type, you can always try to build one yourself , which may (or may not) be cheaper.
If you don't want to spend that much money and your geek still needs some storage, there's always the USB flash drive option. Though it's nothing compared to the byte size of a hard drive, it'll still give your geek more mobility to take their information anywhere they go.  Depending on what nerdy stuff they're into, you can get a variety of quirky flash drives anywhere online. Amazon, Etsy, ThinkGeek…just type in "USB flash drive" (or "quirky USB flash drive" into Google) and the results are almost endless.
For the Bacon Lover in Your Life
Much like the relationship between a man and his beard, if there's one thing I don't understand, it's the popularity of bacon. What once was a food shunned for its greasy nature is now loved by all, thanks to the interwebs. From bacon toys to bacon-flavored food and even bacon accessories, it's hard not to find a [geeky] website without bacon.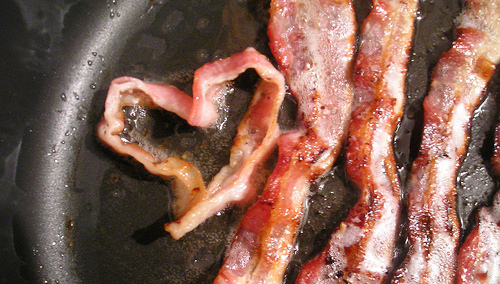 Instead of going into great detail about every known bacon related gift available, here are some links to some of my favorite sites (ThinkGeek and Etsy again. Haha) and what kind of baconated things they sell. Some of my personal favorites are the bacon scarf , bacon bookmark and the ever so famous bacon salt.
Geeky Jewelry
Okay gentlemen, this one is for you. Valentine's Day doesn't fare well for you or your wallet because generally all women want jewelry, which, let's face it, is expensive or at least more than you want to spend. But if your woman is even the slightest bit nerdy, you both will appreciate this jewelry. Not only is it awesomely geeky, it's also easy on the wallet. Is she a Mac user? Get her a "love" necklace made from recycled Mac keys. Into hardware? How about a necklace made from circuit boards.
So maybe she's not into necklaces, but she loves rings (oh no!). Worry not! Tell her you less-than-three her by getting her a ring that says just that.  Where there's recycled keys or interweb terminology, there's bound to be jewelry for it. At least on Etsy. Oh, those crafty crafters.