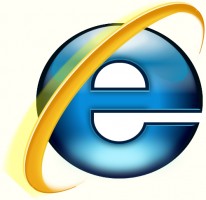 In the early times of the Information Age, web junkies like myself did not have many browsing options. Internet Explorer had been absolutely terrible for essentially its entire existence, but early versions of Netscape Navigator and Netscape Communicator left much to be desired. Then Netscape 6 was released, which was based on the young, yet promising, Mozilla Application Suite. Unfortunately, I never paid much attention to it; like many consumers, Microsoft was all I knew.
Towards the end of 2004, the browser I had been waiting for was finally released: Mozilla Firefox. It did a decent job of rendering a wide variety of web sites, and regular compatibility and feature updates were a godsend. But Firefox's real draw was its customizability. It was now possible to install browser add-ons that were not named "Flash Player," and the possibilities were almost endless.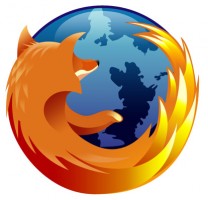 As a web developer, coupling Firefox with the Firebug extension became an absolute necessity of life. I could easily inspect any element in a web page, monitor all requests made by a single page request, investigate response headers, and even edit CSS on the fly to immediately see the effects of a change.
Throughout the years, I have experimented with Safari, Opera, Chrome, and Internet Explorer 7 and 8, but nothing really grabbed me. Internet Explorer was (and is) still absolutely terrible, Safari didn't fit my Apple-free lifestyle, and Opera and Chrome didn't do anything I couldn't live without. I was convinced Firefox was not only my favorite browser, it was THE browser.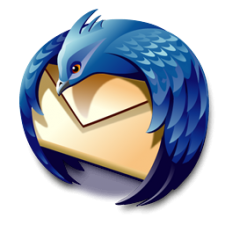 Over time, my Firefox fandom led me to using Thunderbird as my desktop email client. This was another area in which there were not many good options in the dark days of computing. Outlook Express was, in my opinion, not a pleasure to work with, and Outlook was not a viable option for anything other than businesses running a Microsoft Exchange server. Thunderbird provided an easy-to-use interface for POP3 and IMAP email accounts, and the customizable UI took the cake. I was hooked.
Thanks to Mozilla, over 6 years of my cyber life were absolute nirvana, and I never imagined I would leave it all behind.
C-Day
The day that set the fateful chain of events in motion was the day that I downloaded the Firefox 4 Beta. I absolutely loved the new minimalistic interface design, leaving many more precious pixels to display the current web page. I also loved the Sync feature which allows me to use the same bookmarks, usernames, and passwords from any computer at any time.  I don't even need to mention the benefit provided by the smaller memory footprint and faster page rendering.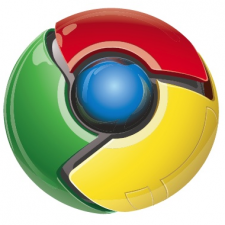 Then an old friend from back in college made a comment on Twitter. In my own words, he said that "Chrome is better at being Chrome than Firefox is at being Chrome." That's when it hit me: I should be using Chrome instead of Firefox. It has all of the features that I love about Firefox, as well as many features that the new Firefox was trying to emulate. After spending some quality time with Chrome, it was clear that it is still faster than Firefox at rendering most web pages, and has an even smaller memory footprint.

My newfound love for another browser got me thinking about the state of my email client. Thunderbird has fallen behind, and I was not so sure I wanted to stick with it. Since the free Windows Live Essentials 2011 was recently released, I decided to give Windows Live Mail a spin.  Turns out: I love it.
Windows Live Mail is essentially a version of Microsoft Office, except focused at the home user. It even includes the nifty ribbon interface that caused everybody to hate Microsoft even more than usual when they released Office 2007. With much of the fat trimmed out of the full-fledged Outlook client, Windows Live Mail fits my needs as a home email client. I'd definitely recommend it to anyone looking to switch, as long as they don't use Linux as a primary operating system.
Competition has done a lot to make the internet a better place. I hope the competition continues, and may my mind be open to another browser switch when the time is right.