As Mick Jagger once said, "You can't always get what you want."  And around Christmas time, this statement holds especially true.  In a time of giving and sharing, Christmas is always about making a personal wish list, checking it twice, and waiting for the 25th to roll around to see what items can be crossed out and which ones can't.  For most of us, that list is still quite full on December 26th.
It's just a cold hard fact of holiday gift giving: you don't always get everything you asked for.  But this is most certainly not a bad thing.  Just look back on your childhood for example.  For five years, you asked for the $200 Star Wars Millennium Falcon Lego building set, but did you get it?  No. You always got the $30 X-Wing set or something similar.  But of course, this did not hamper your dreams of flying Lego Han Solo around the galaxy/living room.  It's ultimately the feelings of excitement and hope that makes compiling that Christmas list a joyful task every year.
So for all of those people out there with high-priced gadget wishes this Christmas year, don't get discouraged.  Here are some Millennium Falcons to consider placing on that holiday wish list.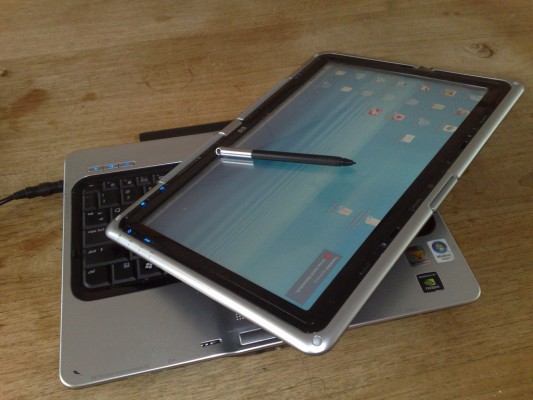 Price: $1,000 to $2,500
Something that hasn't quite hit mainstream computing yet is the idea of the tablet laptop.  But what a great idea they are!  On one hand, they have the same components, features, and processing power as a normal laptop computer.  At the same time they allow the user full access of the screen to draw, write, and select items with a unique stylus pen.
Considering that the classroom and workplace gets more and more digital every year, why shouldn't your note-taking do the same?  Tablet laptops can easily be found at your local electronics website, and range from $300 netbooks to $2000 laptop machines.  If I had to pick any gift from this reasonable list, it would have to be this.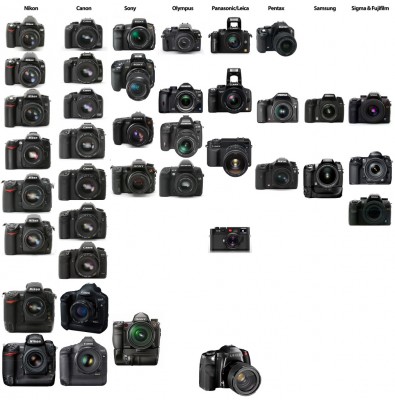 Price Range: $400 to $3,000+
It's official: thanks to technology, anyone can be a professional photographer.  But let's be honest here, if you want to be a true professional, you've got to spend the dollars on a good digital single-lens reflex camera, or DSLR.  Made by Canon, Nikon, and others, DSLR is all about taking your photography skills to the next level.
Using advanced focus technology with  high resolution imaging options (why have 4 mega-pixels when you can have 22?), and many other obvious and important features (like anti-dust technology), why wouldn't you want to spend 500 dollars or more?
Granted, most DSLR cameras will run you around $400 – $2000.  But if you are completely photo passionate, then ask for the Canon – EOS-1Ds Mark III 21.1-Megapixel Digital SLR for Christmas, to the tune of 6,999 dollars.  Your artistic side will thank you.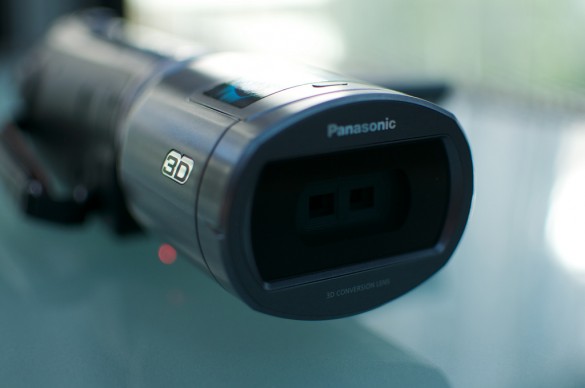 Price: $1,400
Cameras and photos are nice to have around for the family gatherings, but camcorders bring back the memories in an entirely different way.  And to make things even better, Panasonic has upped the ante of video recording by developing a 3-D camcorder for personal use.
Yes, you heard me right, a 3-D video recorder.  Called the Panasonic HDC-SDT750K, it is being labelled as the world's first 3-D shooting camcorder.  Full-HD 1080/60p resolution, progressive movie recording, 9.15 mega-pixels, auto-focus; this camera has it all.  Just think of how excellent it would be to strap on those 3-D glasses and literally immerse oneself in the family Christmases of old.  It's almost like you were there!  And now that YouTube allows for the uploading of 3-D videos now, it appears that this camcorder came right on time.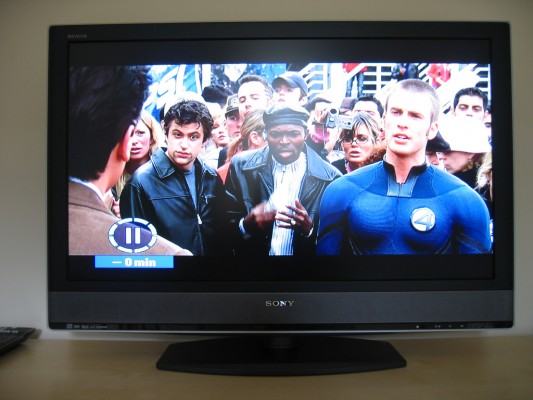 Price Range: $600 to $5,000
If you ask any retailer what their number one selling item was on Black Friday this 2010 season, it would unanimously be flat screen TV's.  LCD, LED, Plasma, 3D – they all have their positives and their negatives.  Most good HDTV's have 1080p resolution, 120Hz refresh rate, and a few HDMI connections.  And of course, no new HDTV is complete without a brand new Blu-Ray player and an ethernet cable to connect it to the interwebs.
In all honesty, though, some of these TV's have come a long way since their conception ten years ago.  If you are lucky you might even snag a TV capable of connecting to every other major gadget in your house (thanks to the Digital Living Network Alliance – now wouldn't that be nice to know how to do).  Because of their widespread popularity, one can easily find a TV that matches their price range.
But since it is Christmas and this is an item going on your wish list, try getting the family to gift your the $6000 Samsung – 65″ Class / 1080p / 240Hz / 3D LED-LCD HDTV.   You know what they always say: bigger is ultimately better.
Alienware Alien-51 ALX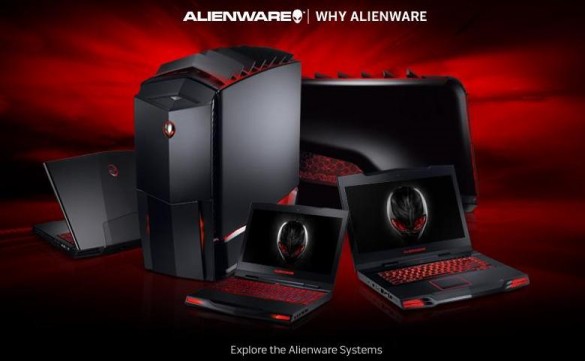 Price Range: $3,999 to $9,000
If you know anything about computer gaming (even Bejeweled counts) , then you know that Alienware is the Bugatti of computers.  The best of the best, the cream of the crop, the most expensive computer you will ever buy.  But they are worth every penny.
With options like the Intel I7 980 CPU operating at 4 GHz, dual Video cards operating with SLI technology, and a special gaming keyboard, it is not hard to see that this is as good as it gets.  Not only are all your friends going to be jealous of it (when they actually get around to visiting you at your house), but your family will be happy that $6,000 was well spent.
Seabreacher
Price: $65,000 to $85,000
As long as we are dreaming up holiday gifts to add to that wish list, why not shoot for the stars with something along these lines.  It's a boat… it's a dolphin… it's a dolphin boat?  Yes indeed, it is a fiberglass boat built to look and act exactly like a dolphin.  And it is plainly obvious that this is truly what you want for the holidays.
Sure, if you live in Northern regions it might have to be stored until May or June, but just look at this thing zoom around on that lake.  The massive amount of enjoyment it outputs makes the wait completely worth it.  This specific boat is called the Seabreacher X, and can be custom made for about $60,000 to $80,000.
That may sound a bit expensive, but is money going to get between you and a great Christmas?  It wouldn't be the first time the issue of a dolphin boat ruined the holidays.  Don't make the same mistake.
Solid Gold iPad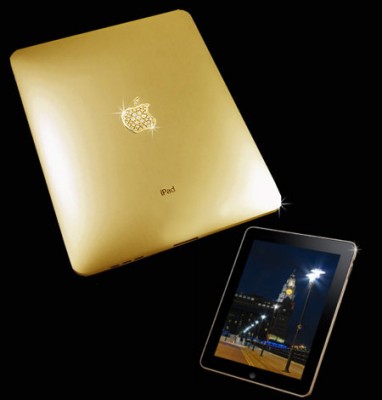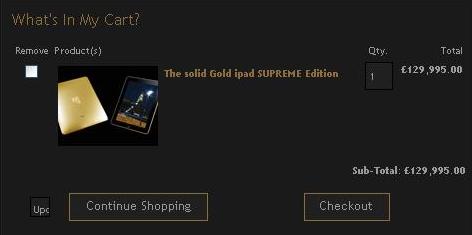 Price: $185,000
Last but not least is the most desired portable item this holiday season: the iPad.  We all know that we can buy an iPad pretty much anywhere these days, but a solid gold iPad?  Those things sell so fast they can't stay on the shelves in most stores.
At a reasonable price of 129,995 British Pounds, your family would be foolish to not take up such a great deal when shopping for you this December.  I would circle and underline this one a few times on that wish list to make the need for it especially evident.
Flickr Images Courtesty: basvandenbeld, penmachine, retrocactus, and williamhook