For some, holiday shopping is a joyous and fun task, but for others it's a difficult one. A lot of the difficulty stems from not knowing what to get someone. Being a person that loves shopping, let me give you a little guidance for buying gifts for the whole family.
Gift Ideas for Grandparents
My grandparents live down south, but they love to keep in touch with me and the rest of my family. If I had lots of money to spend this holiday season, I know exactly what I would purchase them – Cisco Umi.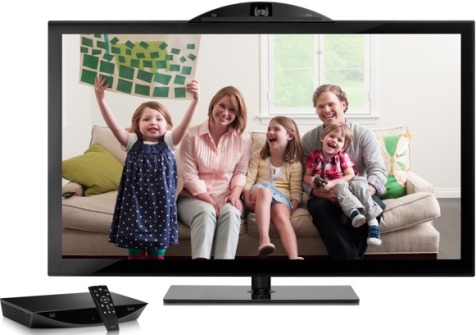 Webcams/Video Conferencing
[ad name="Holiday Gift Guide 2010 – Cisco Umi"]
Cisco Umi is a consumer-focused telecommunications system that offers the ability to connect with people via videoconferencing on HDTVs. Cisco Umi comes with a high-definition camera embedded with a microphone, a set-top box, and a remote. In order to use it, however, you must possess internet service and an HDTV – if you are really feeling generous this holiday season you could buy them an HDTV as well, just in case they don't have one.
In essence, Cisco Umi is a product that offers extremely high-quality videoconferencing.  It can bring your grandparents into your living room and vice versa. (Note: in order to use Cisco Umi, both parties must possess it.)
Cisco Umi retails for around $599.00 plus a $24.00 monthly fee.
If you aren't interested in spending that much money on your grandparents, I have a few other suggestions:
Buy them a webcam and tell them about the magic of Skype.
Buy them a notebook, laptop, or computer with a built in webcam and then tell about the magic of Skype.
Or buy them a plane ticket to come visit.
Digital Picture Frames
[ad name="Holiday Gift Guide 2010 – Digital Photo Frame"]
A much cheaper gift idea that would bring you guys closer is a digital picture frame. Digital picture frames are picture frames that digitally display pictures – for this they generally use a memory card to store the pictures. They have been on the market for a few years now, but have dropped significantly in price so that they are more affordable.
When they digital picture frames first came out they cost a few hundred dollars, but now you can purchase one for around $50 dollars. I actually bought my grandparents and my mom one for Christmas this year (hope they aren't reading this). I bought them on Black Friday for only $40.
They can be purchased in assorted sizes (from 6" to 26″), assorted colors, styles, and brands. There are even have digital photo frames available now that connect to the internet so you can post your favorite pictures to the web, or even print pictures off using a built in picture printer.
Gift Ideas for Parents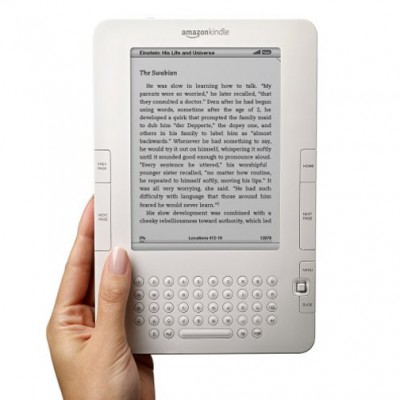 Electronic Book Readers
[ad name="Holiday Gift Guide 2010 – Amazon Kindle 3″]
Being huge fans of reading and books in general, I think a perfect gift for any parent that likes to read would be an electronic reader. Electronic readers are a great gift idea because in the long run it will cost you less money since eBooks are much cheaper than print books, it saves on paper (yay! for the saving the environment) and it will clear up some clutter in your parents' house (my dad has books everywhere).
Electronic readers (eReaders) read electronic books (eBooks). They also do much more than just allowing you to read. They allow you to take notes and look up definitions. Some allow you to access the internet, play music, and even watch movies.
eReaders have only been around for the past five years or so, but have really caught on. A lot of colleges and classrooms have adopted eReaders, opting out of traditional books. When looking for eReaders, you will come across brands including Sony, the Nook by Barnes and Noble, The Cruise Tablet by Borders, The Kindle by Amazon and the Apple iPad (more of a tablet computer, but does have the iBook app), among other brands. Each one has their advantages and disadvantages, but I will leave the brand choosing up to you. I will say that The Kindle remains the most purchased and highest rated eReader on the market.
eReaders retails for as little as $80 and go as high as $600. The average, however, is right around the $200 mark.
Gift Ideas for Teens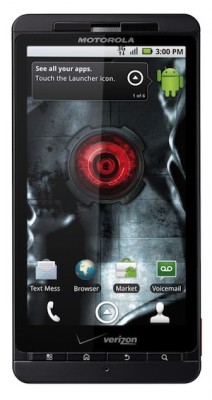 Smartphones
[ad name="Holiday Gift Guide 2010 – Droid X"]
There are so many great gift ideas for teenagers, today more than ever, thanks to the tech-savvy world we live in.
Even though cell phones have become a staple in our society, I think they are still a great gift – especially now that so many great smartphones have hit the market. Connecting with each other has become such a large past time thanks to texting, emailing, Facebook, Twitter and YouTube. With a smartphone, you can get all that in one device.
When shopping for a smartphone, I highly suggest looking into an Android smartphone. Some of Android's biggest advantages over other smartphones (dare I say the Apple iPhone?) is the ability to multitask (yes this can be done on iPhone 4), upgrade to new versions of Android, choose carriers (iPhone is locked into AT&T), an open market (consumers drive the app store, not the producers – store also isn't censored as heavily as the Apple Store), customizable home screens, integrated with Google, and there is a larger selection of phones (this comes in handy when shopping with a budget).
Android smartphones range in price and availability depending on the carrier.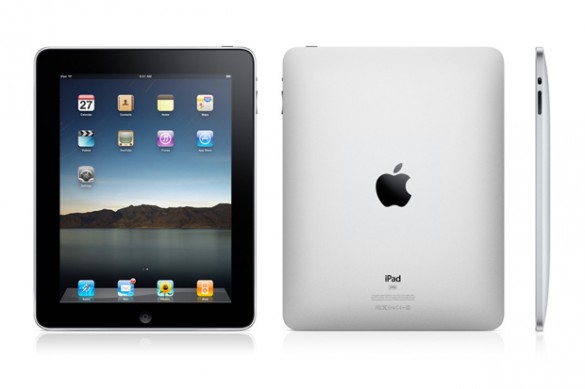 Apple iPad
[ad name="Holiday Gift Guide 2010 – Apple iPad 16GB"]
If your teen already has a smartphone, then why not splurge a little and get them an Apple iPad? I was against it at first, because I have a computer and an iPod Touch and an iPad is basically those two things combined. It is those two things combined, but it's a really slick device. There is so much you can do with it – listen to music, surf the web, watch movies, play games, study, write papers, etc. It's a great item for travel and great to use while lounging around the house.
I love sitting on the couch and playing with the iPad, whether it's reading a good book, playing a game, or connecting with people on Facebook and Twitter. It's really a universal item that makes a great gift because it does so much!
Gift Ideas for Preteens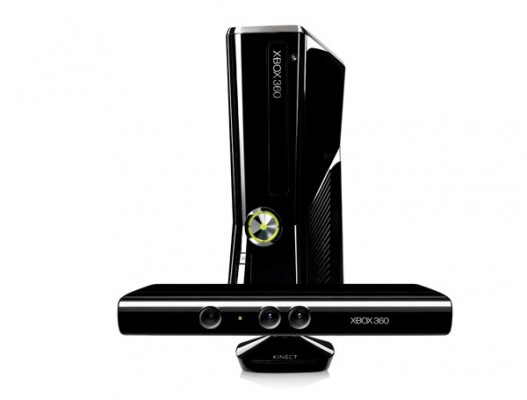 Gaming Systems
[ad name="Holiday Gift Guide 2010 – Xbox 360 Slim"]
What better gift to give a preteen than a gaming system?
I would recommend getting them any of the major gaming systems: Nintendo Wii, Xbox 360, or PlayStation 3. Those are great gifts because they are fairly universal as well. By universal, I mean you can do such much more with them than just playing games. They act as DVD players (excluding Wii), a Blu-Ray player (if you get the PS3), connect to the internet, and so much more.
If you purchase an Xbox 360 make sure to also purchase Kinect, and if you purchase a PS3 make sure to purchase Playstation Move. They provide the game with a more interactive experience by using motion, and gets kids active. Long gone are the days where you just sit down and play video games, now people of all ages can be active while playing – even exercising. It's really a great gift for the entire family because it's something that can bring the family together. Game nights have never been so much fun!
[ad name="Holiday Gift Guide 2010 – Kinect"] [ad name="Holiday Gift Guide 2010 – PlayStation Move"]
Gift Ideas for Kids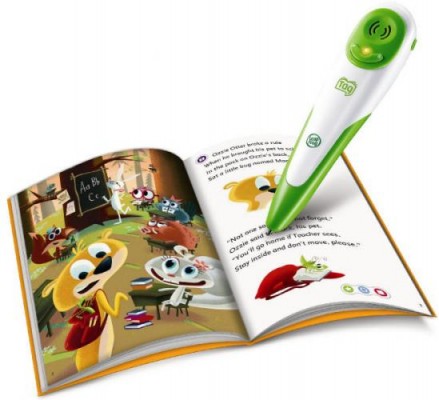 Educational Gifts
[ad name="Holiday Gift Guide 2010 – Leapfrog Tag Reader"]
In my opinion, one of the best gifts you can give a kid is the gift of education. Sounds boring right? Not necessarily. Last year I bought my niece a LeapFrog Tag Reader for Christmas. It's a special pen, that when used with LeapFrog Tag Books, will read the story out loud to the child. With each touch of the pen, words are read out, pictures come alive, and overall the book becomes interactive. It redefines the reading and learning experience for kids.
My niece uses it constantly and it really improves a kid's reading skills. LeapFrog has a library of over 40 books, including story books, game books, and map books that contain kids' favorite characters (SpongeBob, Toy Story, Disney Princess, etc). The LeapFrog Tag Reader Pen retails for around $30, with the books costing anywhere from $10 to $20 (most of them are $13.99).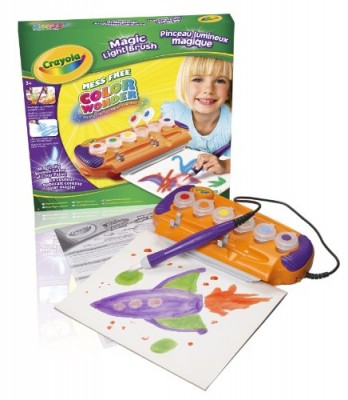 Art Gifts
[ad name="Holiday Gift Guide 2010 – Color Wonder Art Brush"]
Another great gift idea is the Color Wonder Magic Light Brush from Crayola. This is one of the gifts under my tree  for my niece already, and I'm excited for her to open it on Christmas because I really want to play with it. The product uses specially coated paper and a fiber-optic brush. It only works on the right type of paper – making it mess free. It retails for right around $20.
Another cool product from Crayola that's worth checking out is the new Crayola Glow Station Day and Night. With the set, kids can create images in either light or the dark. In the light, the drawing turn out bright purple; in the dark, they magically appear to be bright green. This one retails a little higher at $25.
[ad name="Holiday Gift Guide 2010 – Crayola Glow Kit"]
These are two products that are great gift ideas for kids because they are mess free (no more writing on the walls) and encourage kid's imaginations and creativity.
Gift Ideas for the Whole Family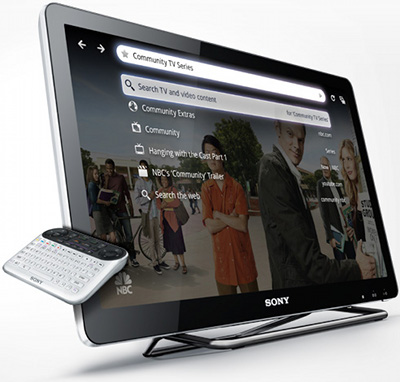 Google TV
[ad name="Holiday Gift Guide 2010 – Logitech Revue Google TV"]
I thought a good way to finish up this gift guide would be to suggest a gift that the whole family can use. Seeing that the TV is an item that generally brings the family together, I thought a great gift for the family would be the Google TV. Google TV combines television and internet into a seamless entertainment experience. It allows you to search your TV so that you can find exactly what you want to watch, and adds perhaps one of the best channels ever – the internet. You can also download hundreds of apps from the app store including some of the most popular apps: Netflix, Facebook, Twitter, Pandora, Weather, News, etc. Your Android smartphone, iPhone, iPod Touch, or iPad can even be used as a universal remote to control the TV.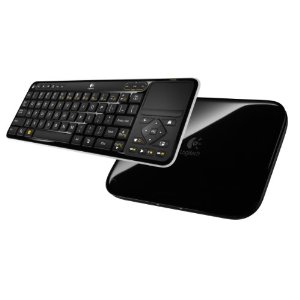 There are three products when it comes to the technology of Google TV. There is the Sony Internet TV (an HDTV with internet built in) which starts at $599. There is the Sony Internet TV Blu-Ray Player (which is a Blu-Ray player with internet built in that connects to your existing HDTV and retails for $399. Finally, there is the Logitech Revue (which is just a set-box, running Google TV, that connects to your existing HDTV and retails at $299).
With hundreds of dollar differences in the price tags, one wonders how the products differ. In essence, the main difference between them is that one is a TV, one is Blu-Ray player, and one is a set-box. If you already own an HDTV, then I recommend going for the Sony Internet TV Blu-Ray Player, because from reviews it seems run faster and have a cleaner interface than the Logitech Revue, and it's a Blu-Ray player.
Conclusion
I hope by reading through this guide you got some ideas for Christmas presents. Happy Shopping!