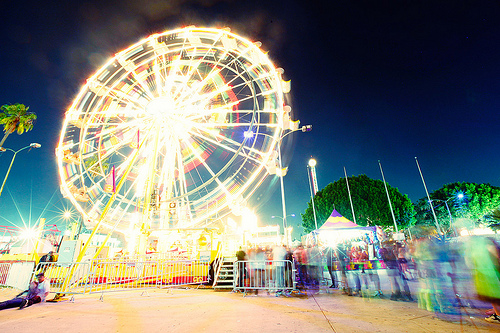 Time to face hard facts: Checking your Gmail inbox is not the most enjoyable thing you do during the day.  To be honest, it can be quite boring, really.  Reading, replying, trashing, and repeat; it never ends.  Even using Priority Inbox doesn't solve the mediocrity email sorting creates.
Wouldn't it be great if you could actually get recognition for your inboxing skills?  Shouldn't your inbox duties be rewarding and fun at the same time?  Well the solution to all these boredom issues in Gmail is just one download away.  The solution?  It's 0Boxer!
0Boxer (pronounced Zero-Box-er) is an extension currently available for Google Chrome and Safari that takes the drag out of Gmail sorting and filtering.  0Boxer is set up in three (or four) easy steps as shown: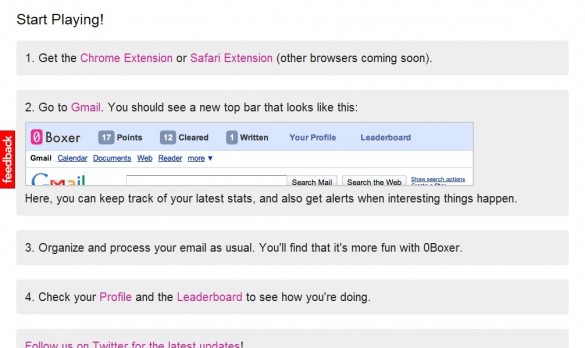 After 0Boxer is added to your browser, you create a profile on the 0Boxer website and allow the program access to your Gmail account.  Then the fun begins.  If all went well, a toolbar appears on the top of your Gmail inbox showing your 0Boxer profile.
Like a traditional game, the whole point of 0Boxer is to get points.  One point is issued for every deletion, spam flagging, writing, or archiving you do in your inbox.  These points are then logged on your 0Boxer profile and shown on the toolbar.  The more points, the higher you climb the leader board.  How thrilling!
If you get lucky, you might stumble across a badge for your 0Boxer profile…and we all know from those Xboxes and games like Call of Duty that achievements and badges are the hip things these days.

So what are you waiting for?  Grab 0Boxer, start cleaning your inbox, and watch the points roll right in.  Oh, did I mention it was workplace safe as well?  Join today.
Image Courtesy: Ceasar Sebastian's Flickr