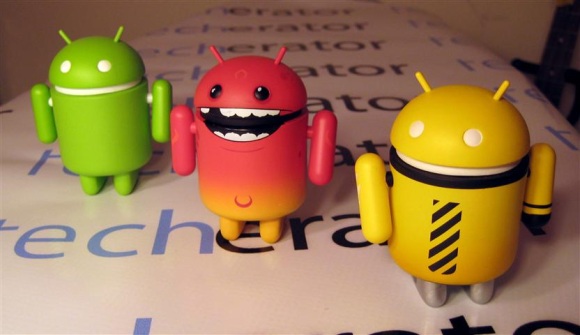 Thank you to everybody that participated in our limited edition Android collectible contest! Because of the enthusiasm shown for these little Androids, we will definitely do another contest soon.
That being said, these Androids need a home!  Here are the three lucky winners, chosen at random:
Jonathan Musselwhite – Confirmed
Heath Rost – Confirmed
JoJo DeRodrigo Elliot Yoon (redraw) – Confirmed

We'll be contacting you individually at the account you registered when you entered the contest (Twitter, Facebook, or email), so keep your eyes peeled.  After sending the notifications, you'll have 24 hours to claim your prize – otherwise it'll go to another winner chosen at random!