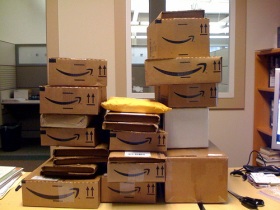 Google Chrome & Safari only: I'm a big fan of shopping online at Amazon.com (in fact, I usually check Amazon before even considering getting in the car and driving to a brick-and-mortar store).  If I'm checking out gadgets online at a different website, I almost always end up going back to Amazon to make the purchase because of their competitive prices and great selection.
Shopping Assistant is a new extension from the Ookong team (also responsible for another great extension bearing the same name that lets you track price history on Amazon).  When shopping online on popular shopping sites like eBay, BestBuy, Walmart, Newegg, Buy.com, and Sears, Shopping Assistant will automatically display similar products available at Amazon.com.
For example, if you go to BestBuy.com and search for "Halo Reach", Shopping Assistant will display a useful list across the bottom of the product listing with all similar items at Amazon.com.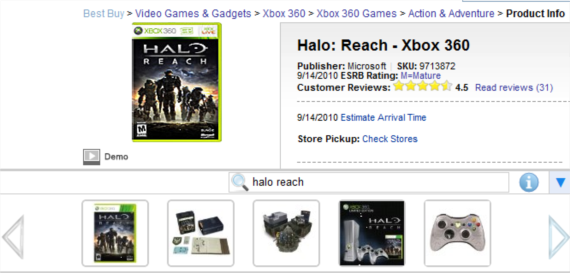 The best part about Shopping Assistant is that when you hold your mouse over a product in the list, it will show you price history information about that product.  This lets you make better decisions about when to make your purchase (and might even be able to stave off an impulsive purchase if you see the price is much higher than usual!).
The Shopping Assistant bar can easily be hidden by clicking the blue arrow in the top right of the Amazon listings, and you can disable the extension for specific websites by clicking the icon in the URL bar and selecting "Off for this site".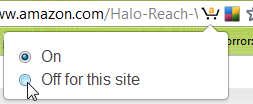 In addition to most popular online retailers, Shopping Assistant can also be used at deal finding websites like Slickdeals.net and FatWallet.com.  Shopping Assistant is a free download for Google Chrome and Safari browsers.
Make sure to check out the rest of our articles about Google Chrome and web browsers for more great tips!
Image credit:
Carl Malamud