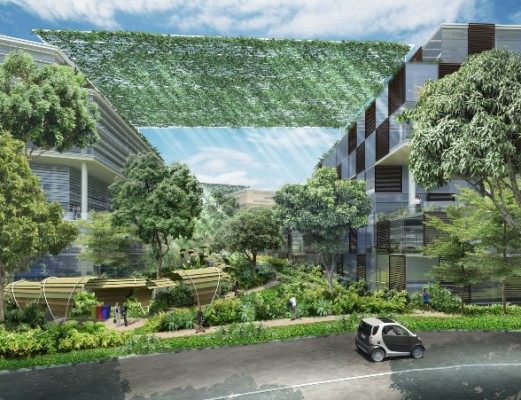 On October 6, 2010, Cleantech and renewable energy entrepreneurs will meet at the North-Central Cleantech Open in Minneapolis, Minnesota to be judged on their solution to the green economy. "It's like American Idol for clean technology companies," says North Central Regional Director and Co-Founder Justin Kaster.
Applicants are accepted from across the Midwest, including Minnesota, North Dakota, South Dakota, Iowa, Kansas and Nebraska. Other regions included in the competition are the Pacific-Northwest, Northeast, California (Silicon Valley) and Rocky Mountain. This is the first year to include a North-Central (or Midwest) region, but Minneapolis will submit more energy ideas this year second only to the founding region of California.
"The competition is very intense and hands on. Contestants receive senior-level mentoring from the minute they enter," says Marketing and Social Media Co-Chair Kakie Fitzsimmons. Applicants will be scrutinized and judged by a collection of professional investors and technical experts.
The 55 original concepts have already been cut down to 16 semi-finalists, all of whom will be judged at the awards gala and expo on October 6. From there three regional finalists will be selected and one sustainability winner will be awarded $30,000 in investment funding and services and sent to Silicon Valley to compete for the top prize — a $250,000 investment in their concept. In kind, business services will also be provided to the regional and national winners.
The four-year-old nationwide competition is rivaled by none according to Kastner, "We are the world's largest clean tech business competition and are planning even further expansion into national and global markets." Over 2,000 clean energy jobs have already been created by the competition.
About the North-Central Cleantech Open
Date: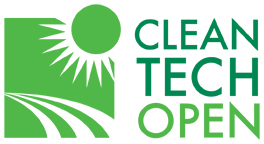 October 6, 2010
Location:
Nicollet Island Pavilion
40 Power Street
Minneapolis, MN 55401
Events:
5:15 p.m. — Trade show starts with exhibits from 2010 participant companies, partners and sponsors.
6:15 p.m. – 8:30 p.m. — Awards program, including announcement of 2010 regional winners and keynote and insights from prominent industry experts.
Finalists:
BioCee
Blue Planet Strategies
CORE
Direct Drive Energy
EarthClean
Easy Energy Systems, Inc.
Emission Control Solutions
Energy Control Technologies
Environmental Technologies
Grain Life Technologies
Graphene Solutions, Inc.
IrriGreen Technology
NewWater
PNR Greenhouses
Silicon Solar Solutions
SynGest
Cost:
Early register: $40
Regular: $55
Door: $55