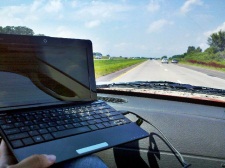 As I write this article, rain falls from the sky, the earth rotates around the sun, and I'm sitting in the passenger seat of a Jeep making its way out of city traffic.  Using my Android phone and the free-with-limitations EasyTether application, I can browse the internet on my netbook anywhere that I have a data connection with my phone.
Sure, Android 2.2 has built-in tethering, but you'll often have to pay your carrier for this service and some phones simply will never support it.  If you're like me and are using a phone that still hasn't received the newest Android update, EasyTether is a great way to give yourself internet access on the go.
The "lite" version of EasyTether is completely free but only allows you to access non-https (secured) websites, so if you're looking to do this on the cheap you won't be visiting your secure webmail or doing any online banking (probably for the best, anyway).  If you need to do some more serious usage, you can pay a fairly reasonable $9.99 to unlock full functionality.
Using EasyTether
EasyTether can be found in the Android Market by searching for its name.  Install and open the app to get started.
Step 1) After opening the EasyTether app, select your computer's operating system.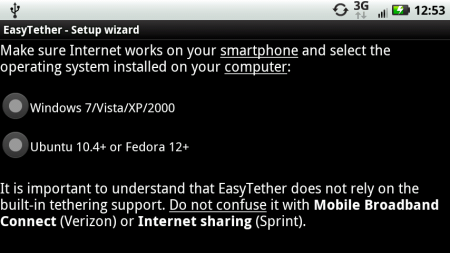 Step 2) You will then be prompted to download the client application that must be installed on your computer.  Since you most likely don't have internet access on your computer at this point, you can download the client through your phone, mount your phone as a USB drive on your computer, then run the installer.
If you do have internet access on your computer, you can visit this site to install the client software.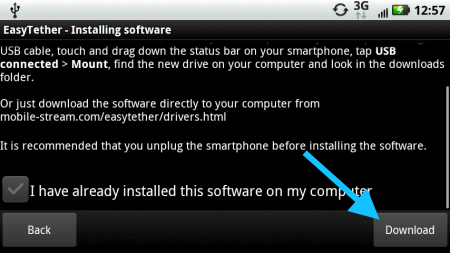 Step 3) Install the desktop software and accept the default settings.  You may receive some driver security warnings during installation, which you need to accept.  Make sure to run EasyTether on your computer after installation.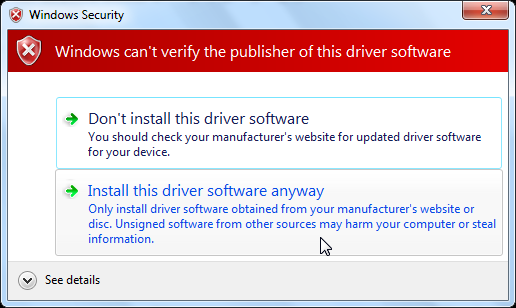 Step 4) After you've installed the desktop client, head back to your phone and check the box that says you've installed the desktop software.  With your phone connected to your computer with a USB cable, you can now right click the EasyTether icon in your computer's system tray and select Connect via Android.

That's it!  You can now use your phone's data connection on your computer.  Please note that all of your carrier's data usage policies still apply, so make sure to figure out what those are before sharing the connection.  Also note that even if your carrier offers "Unlimited" data use, there is probably a limit of about 2GB – exceeding this will give you some huge fees.
If you enjoyed this article, check out our ever-growing list of articles about Android.