Good news, anyone!  If you've ever been worried about communication services like Twitter or Facebook eroding the usefulness of your beloved email, a recent study by ExactTarget shows that email is still the king of our digital lives.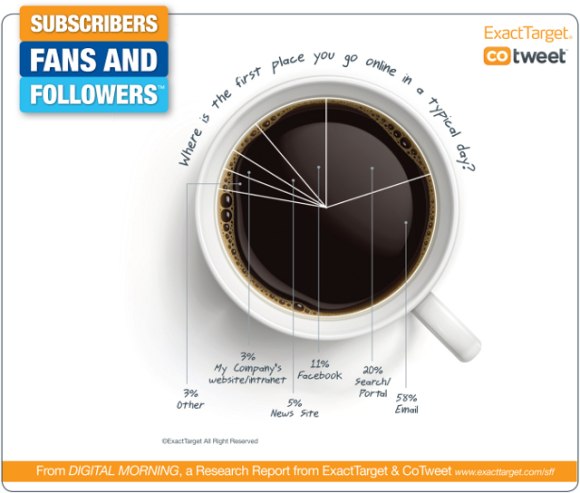 The study they conducted asked users "What is the first place you go online in a typical day?", with a solid 58% of users reporting that they used email first.  This was followed by 20% of users using search engines, 11% using Facebook, and 5% using online news sites.  For me, I usually open up my browser and TweetDeck simultaneously, but I definitely put a priority on checking my email before anything else.
So how about you?  Vote in our poll below to see how we compare to their study.
[poll id="9″]