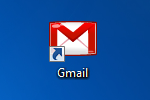 I have a very simple email signature in Gmail, but I've always been disappointed that I wasn't able to add links or change the formatting.  I mean, we can use the rich text editor in the main composition window of Gmail, why can't we use it in our signatures?
For example, I get away with having a link to Techerator in my signature by writing out the full URL (and hoping that the recipient's email client converts it to a link), instead of using text and a link such as "Techerator.com".

Being one of their most widely suggested features, Gmail just enabled rich text signatures for all users.  To create a rich text signature, simply head to your Settings page and customize it to your liking.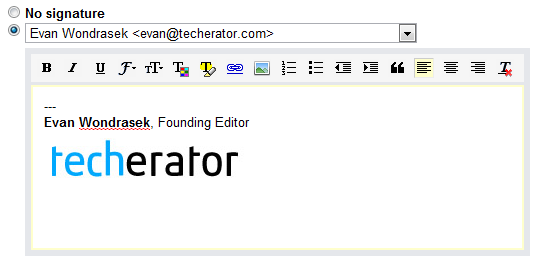 Even better, you can now use the email drop down menu to create a custom signature for each email address you use.  This means you can have a professional work signature, a personal signature (perhaps with your phone number), or even a casual signature for your friends.
[via Official Gmail Blog]