Look, we all knew it was just a matter of time until some bold developer crammed Facebook, Twitter, Digg, YouTube, Flickr, and blogs together into a single application.  Surprisingly, the universe didn't collapse under the weight of this tremendous concept, and what came out of the reaction was a pretty cool application called Flotzam.
Flotzam is a free app for Windows 7, Windows Vista, and Windows XP, and only requires .NET 3.5 to run (this is included in the installer).  When you start the app, click the small wrench icon in the top left corner to customize what information floats through your screen.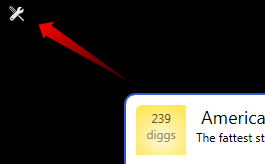 You can link your Twitter and Facebook accounts to see what your friends are up to, or display results from specific people or searches on Twitter.  Digg news can be filtered by popular or upcoming stories, and you can also select a specific topic (this will be set to Microsoft by default, which you might want to change).  YouTube and Flickr users can watch both the public timelines and media from specific users or topics.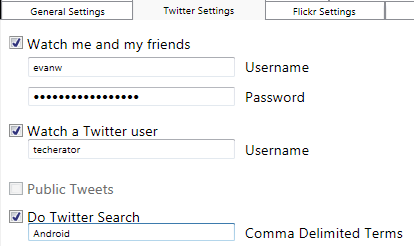 Now you might be wondering: with all this information floating around, what's the point?  The purpose of Flotzam is to bring information from your social networks to you, rather than have you search for it yourself.  In my opinion, this app would be absolutely fantastic to have running on a dedicated monitor in your house, or even in a business.  Imagine hanging out in a coffee shop with a big screen displaying the latest news and pictures of coffee from Flickr – pretty cool, right?
Flotzam also has a great application for conferences.  Tweets about the conference can be shown in real-time, RSS feeds can display relevant news information, and photos from users all over the conference can be seen by the whole group. For instance, I know that the Mozilla 2010 Summit is going on right now.  All I need to do is set Flotzam to display information from that conference and I've got a very cool entertainment display that would be relevant to all attendees.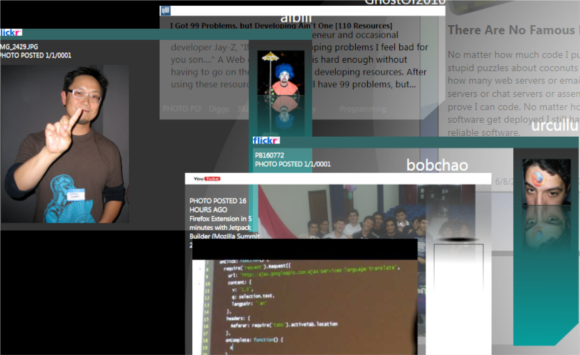 For the average user, Flotzam might be cool to play around with but might not be the best way to interact with their social networks.  As for me, I'm enjoying it on a secondary monitor so I can glance over from time-to-time and see what's going on with my friends and topics I'm interested in. Check it out and let me know what you think!