Nearly a year ago, I reviewed The Secret of Monkey Island: Special Edition, and this Summer LucasArts is breathing new life into the second game in the series: Monkey Island 2: LeChuck's Revenge. LeChuck's Revenge is getting the same overhaul that the first game got, with updated graphics, sound, and voiceover work.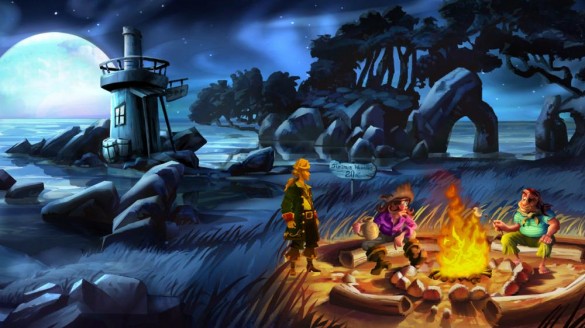 In addition to their massive Summer sale, Steam also has pretty sweet deal on Monkey Island 2. Monkey Island 2 Special Edition releases on July 7th, but if you act early and preorder it, Steam will throw in The Secret of Monkey Island: Special Edition for free! You can't ask for much more than two top notch adventure games for just $10, especially if you didn't play them in their previous incarnation.
If you have the adventure game bug, you can also pick up the LucasArts Adventure Pack for another $10 and play through four other adventure game classics, albeit in their original form and not enhanced like the two Monkey Island games.