I really don't care for out-of-browser clients for my internet services.  They are typically a sluggish waste of time, instead of an extension of what I like about its browser-based counterpart.
Luckily, the Silverlight 4 Facebook Client is very useful and less of a pest (Silverlight is a Microsoft technology for creating interactive applications, similar to Adobe's Flash).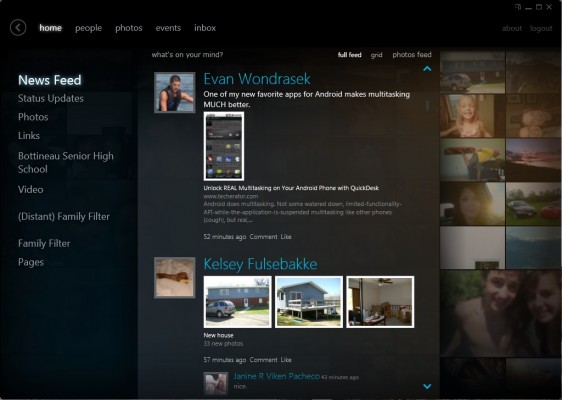 In fact, the Silverlight Facebook client runs so well, I now prefer using it on my 'work' laptop so that I can quickly peek at statuses and new pics as they're added.  The client is light on resources, easy to look at, and includes almost every Facebook feature that you'd typically use (including a photo uploader).
So, if you were running any Facebook Desktop apps, now is the time to trash 'em and check this client out instead.
The Silverlight Facebook application offers improved functionality with better-than-browser speeds for staying up to date with your favorite social network. Check it out!