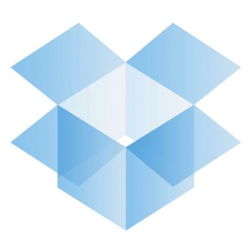 I sometimes get asked, "What size USB flash drive do you have?", especially when people are looking for a way to keep their documents with them between home/work/school.  Well, if you haven't heard of Dropbox, you're in for a wonderful revelation – you don't need flash drives anymore!
Instead of keeping your files on USB flash drives or CDs, you can install Dropbox (it's completely free for 2 GB of storage), put your files in a special folder, and poof – they're automatically synchronized with any computers that have Dropbox installed.
What if you're on someone else's computer and you don't want to install the software?  No problem, you can access all of your files through a useful web interface.  Dropbox also has great applications for iPhone and Android so you can access your files with your phone.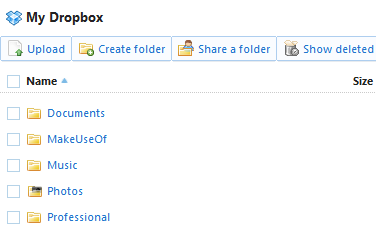 My only complaint about Dropbox was that you couldn't choose which folders you wanted to sync (or, more importantly, didn't want to sync) to your specific computers.  If I'm traveling and using my netbook on a tethered connection to my phone, I don't want a gigabyte of graduation pictures to start downloading in the background.
I can complain no more, however, since Dropbox just released a feature that allows you to pick exactly which folders synchronize to your computer.
How to Use Selective Sync in Dropbox
Step 0: If you don't already have one, you need to create a Dropbox account.  Dropbox is free for 2 gigabytes of space, and it can be upgraded up to 8 gigabytes by referring your friends.  If you need more space than that, you can purchase 50 and 100 gigabytes of space.
Step 1: This feature hasn't been rolled out to the main client yet, so you need to install the newest version of Dropbox (currently 0.8.64).  The client is available for Windows, Mac, and Linux.
Step 2: Right click the Dropbox icon in your system tray and select Preferences.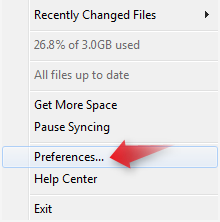 Step 3: Click the Advanced tab and click the Selective Sync… button.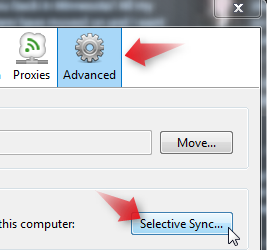 Step 4: Choose which folders you want to synchronize to the computer you're using.  In my case, I no longer wanted my netbook to synchronize my Music and Photos folders, so I unchecked those.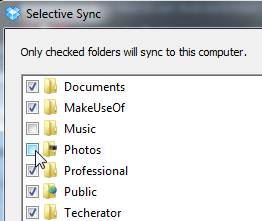 You can gain even more control over which subfolders synchronize by clicking the Switch to Advanced View button.
Conclusion
If you asked me what my favorite application is (or even the application I use the most), it would be Dropbox.  During my last year of college I kept all of my homework and projects stored in my Dropbox, making it available to my netbook, lab computer, and work computer.  When you store your files on Dropbox, you don't need to worry about having the most recent version of your document anymore – it's always up-to-date.
Selective folder synchronization was the last thing I really needed in Dropbox, mainly because I couldn't always get a fast connection while traveling with my netbook.  Now that this is available, I might be able to call Dropbox… perfect?