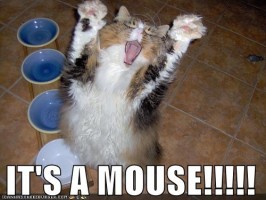 Lately, I've realized how little I like clicking on things.  When opening programs, I'd rather type a command with my keyboard than open my Start menu.  If I need to open a file in a folder, I type the first few letters of its name and press the enter key.  So when I'm on Facebook, I'd much rather hover my mouse over an image to see the full size than to interact with that licentious mouse button.
The Facebook Photo Zoom extension for Google Chrome is a welcome relief to us mechanomusophobics (ok, I made that word up, but the roots are syntactically correct!).  To start using Facebook Photo Zoom, simply install the extension from its Chrome Extensions page and it will automatically be activated.
The next time you want to view a larger version of an image on Facebook, simply hover your mouse over it.  This works on both profile pictures as well as photos.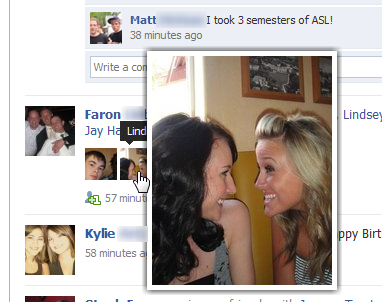 If you ever feel like turning Facebook Photo Zoom off temporarily, just press CTRL + SHIFT + Z or click the small photo button to the left of your Facebook chat bar.
Image credit: John Stansbury