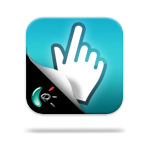 Readers, I have a confession: I am lazy. If I sit down to watch TV and lose the remote, I really hope there's something good on because there is no way I'm getting up to push the button on the TV to turn the channel (how archaic, do I LOOK like I'm elderly?).
I recently got a laptop with HDMI output and a streaming Netflix account. The problem? Every time I want to pause, rewind, or change videos, I have to go over to my laptop and do everything from there.  But, no more!
Enter Logitech Touch Mouse app for iPhone and iPod Touch. This app uses your wireless network to turn your iPhone/iPod Touch into a wireless trackpad, complete with right, left, and center clicks, multi-touch functions, and a keyboard. Using my iPod and this app I am free to sit wherever I want and control my laptop, whether I'm across the room or just out of arm's reach.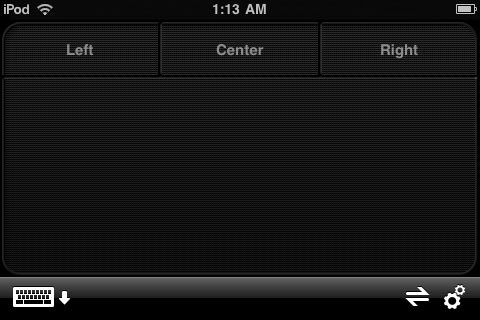 Setting up Logitech Touch Mouse is super easy. First, download the app from the App Store (it's free!). Next, on whatever computer(s) you wish to use the app with, go to logitech.com/touchmouse and download the Touch Mouse Server. Read the brief set-up information and install Touch Mouse Server, an icon should appear in your system tray.
Now open the app on your iPhone/iPod Touch. All of the computers with Touch Mouse Server running will be displayed.  Click the one you wish to control and push Connect.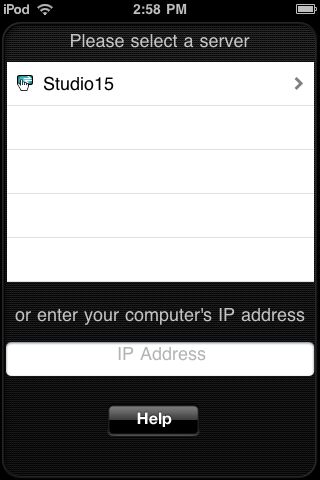 From here, everything is pretty self explanatory. The click buttons are labeled "left", "right", and "center".   Note: You may have to go into the settings to turn on the center button. The small icon on the bottom left will pop up a keyboard for inputting text.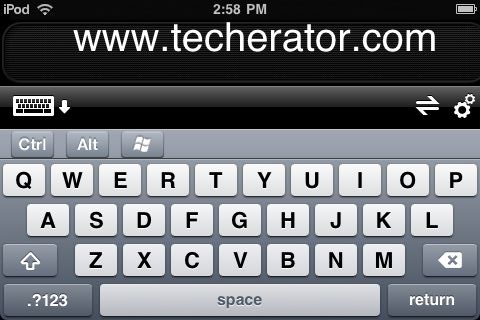 There are a few items in the setting menu worth checking out such as tracking speed and scrolling speed.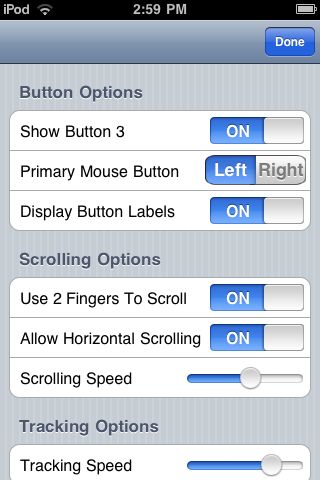 Conclusion
This app is incredible, especially if you have a Home Theater PC (HTPC)  hooked to your TV. I have yet to find any problems or bugs in Logitech Touch Mouse, and the app is surprisingly responsive. With strong signal you will experience almost zero lag.
If you want to see more about installing and using Logitech Touch Mouse, check out the video below.