A fresh install of Windows 7 includes only one icon on the desktop, the Recycle Bin.  While this is provided as a convenience for some, many view this icon as cluttering their perfectly clean desktop.
In this guide, I'll show you how to quickly remove the Recycle Bin from the Windows 7 desktop.
Step one:  Right-click on your desktop and select Personalize from the menu.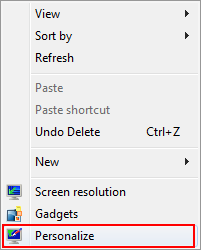 Step two:  Click Change desktop icons in the upper-left corner of the new window.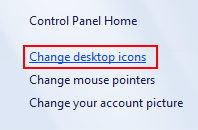 Step three:  Uncheck the box next to Recycle Bin and click OK.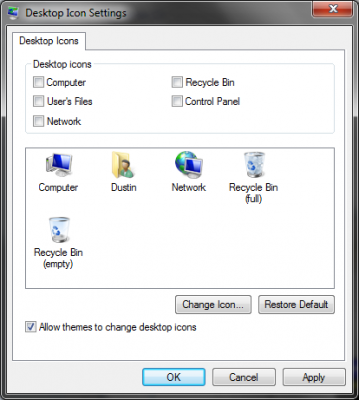 Switch to your desktop to verify the Recycle Bin icon was removed.
You can still access your Recycle Bin at any time by typing "Recycle Bin" into any Explorer window.