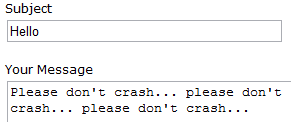 You know what's the worst?  Having your browser crash after you've almost completely filled out text areas in an online form.  This is especially disastrous when submitting an online resume – you get the whole thing filled out and poof, it's gone.
If you're using the free Google Chrome web browser, there's an easy fix for this problem.  Simply install the Lazarus: Form Recovery extension and any text area will automatically be backed up.
If your browser ever crashes, just click the Lazarus icon in Chrome's URL bar to restore forms on the page.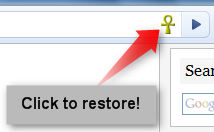 Lazarus: Form Recovery is a free extension for Google Chrome and is also available for Firefox. [Google Chrome Extensions]