Google recently announced that as of March 1st, 2010, they will no longer be supporting Internet Explorer 6 in their web applications, starting with Google Docs and Google Sites. It's safe to assume that many of their other web applications will soon follow, as they promise that this year will be a "great year for Google Apps".
If you're currently using Internet Explorer 6 – no need to worry. There are many other great browsers available (including updated versions of Internet Explorer) that remain fully supported. Check out some of my recommendations below before March 1st rolls around to make sure you're prepared for Google's new changes.
Mozilla Firefox 3.0+ (Windows, Mac, Linux)
Firefox is a powerful and highly customizable browser that has been a fan among computer enthusiasts for years. It's not just for the "we're better than Microsoft" crowd anymore – Firefox has been highly adopted among all users because of its great add-on support and improved security over Internet Explorer.
If you try out Mozilla Firefox, be sure to check out our coverage of Firefox and Firefox add-ons.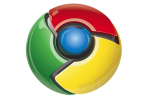 Google Chrome 4.0+ (Windows, Mac, Linux)
Chrome is a relatively new contender to the browser market, but it has already made a sizable impact in a short amount of time. Boasting incredible speeds and using a content-focused design, Chrome has rapidly gained market share and provides a very modern browsing experience.
Chrome recently added support for extensions (known to Firefox users as add-ons) which has been a draw for users desiring a customized experience.
Check out more articles about Google Chrome.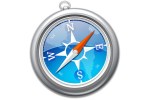 Safari 3.0+ (Mac, Windows)
Safari is a browser originally designed by Apple for the Mac operating system, and is also available for Windows. Safari boasts many useful features and offers fast web performance that keeps it on the same playing field as Chrome and Firefox.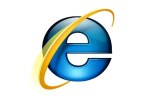 Internet Explorer 7.0+ (Windows)
Internet Explorer is one of the most ubiquitous browsers available and also holds the largest share in the browser market. Available on all Windows-based PCs, Internet Explorer has added many features and security improvements in recent versions.