The 2010 Winter Olympics are in full swing and many people are using social networks to follow and become more involved with the Olympics and Olympic athletes.  Many Olympians are using social networks like Twitter this year to communicate with their fans and give great behind-the-scenes stories and pictures from Vancouver.
The best part about following Olympians on Twitter is that most of them are doing the tweeting personally (unlike so many celebrities that have PR staff posting messages and photos).  Since the Olympians are posting messages from their own phones, you get to see unique shots like this from US Olympic skiier Steven Nyman: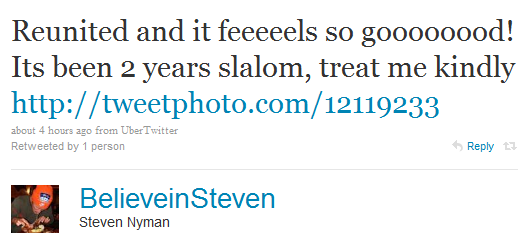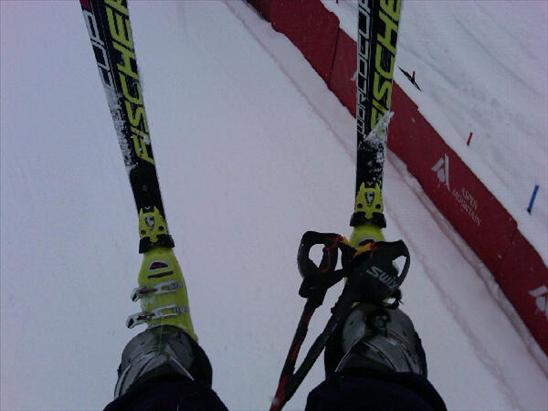 Words of wisdom from US Olympian Apolo Ohno: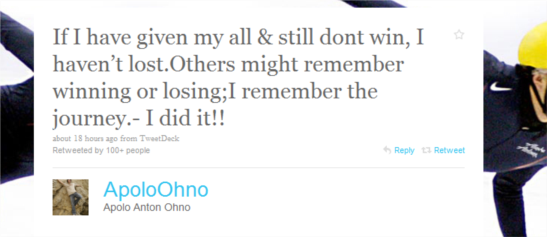 And a simple message from US Curler Chris Plys: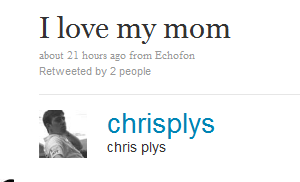 A great way to follow the 2010 Vancouver Olympics as well as Olympic athletes is to subscribe to Twitter lists.  Here are a few that I have been following lately that have really added depth and context to the games.
Olympic Twitter Lists
There are dozens of other Olympic-related Twitter lists out there, share them with us in the comments if you find any other good ones!