Removing spyware from your computer can often prove to be a difficult task. Many programs are available to remove viruses and other malware in the case that your computer does become infected.
The developers of SUPERAntiSpyware have recently released a portable version of their popular spyware removal application called SUPERAntiSpyware Portable.  SUPERAntiSpyware Portable is a spyware removal utility that can be used in the event that you become infected.
Downloading and Running
You will first need to download SUPERAntiSpyware Portable from the software's website.  Since it is a portable version, installation is not required.  The file you download will be saved as a random name to prevent spyware developers from blocking the portable scanner from running.  A great feature of SUPERAntiSpyware is that the downloaded file will contain the most recent spyware definitions.  This will allow you to run the program on a computer without an internet connection.
Run the executable file once the download has finished.  You will be presented with the splash start screen as shown below.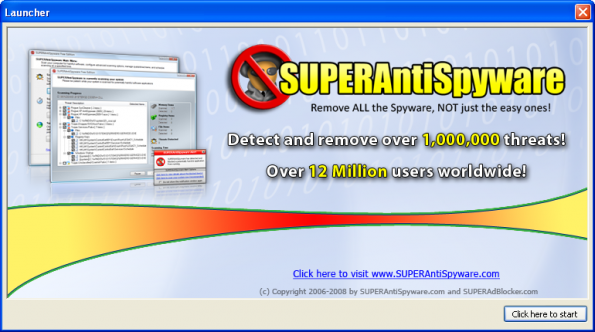 Select the language that you wish SUPERAntiSpyware to use.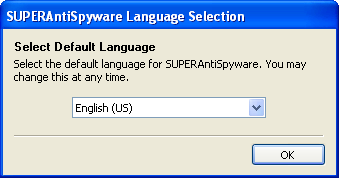 The main program window will then be shown.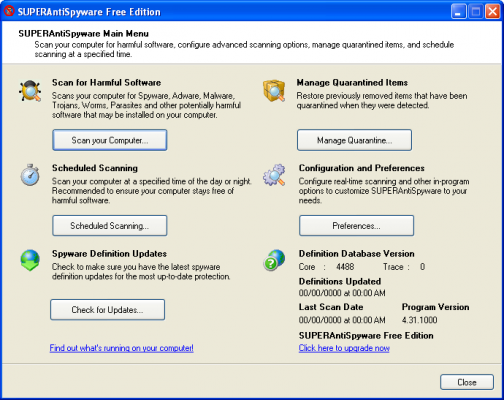 Click the Scan your computer… button on the main program window.  A new window will appear asking which drive(s) you wish to scan.  You can also select how thorough of a scan to perform.  Click Next to begin the scanning process.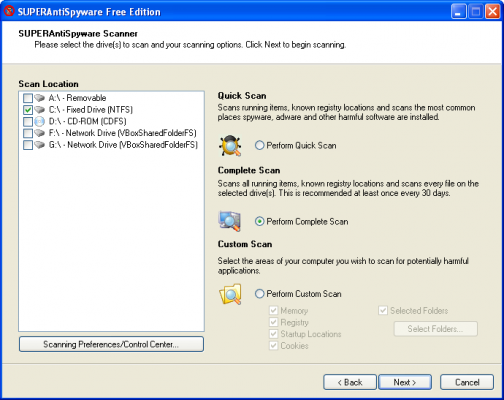 The current status of any infected items is shown during the scan.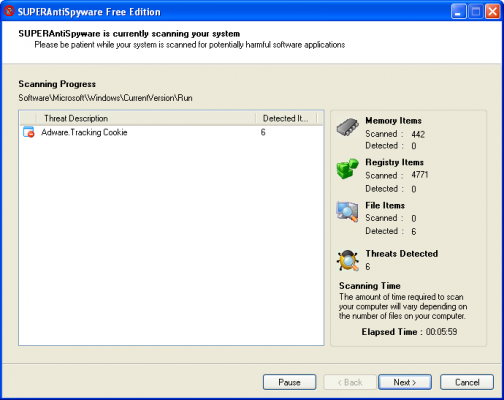 Once the scan has completed, a summary screen will appear showing the number of infected items.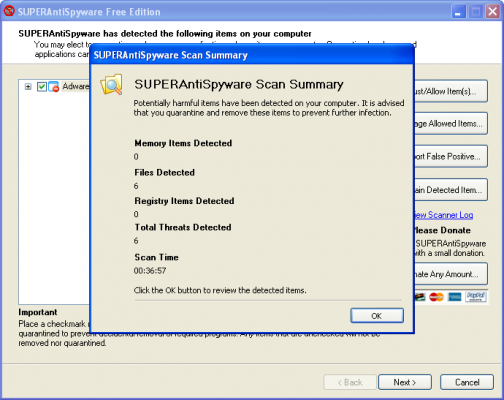 The complete list of infected items will appear and allow the user to remove them from the system.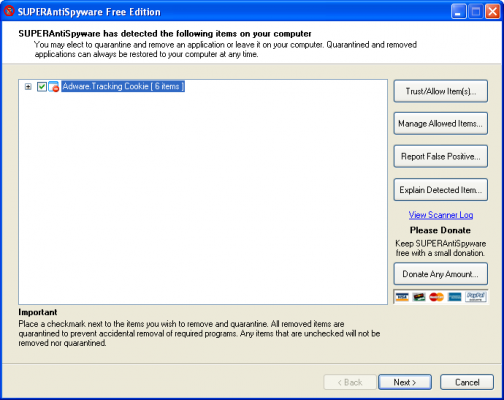 SUPERAntiSpyware will notify you once all items have been successfully removed.
Conclusion
SUPERAntiSpyware Portable is free for personal use, with technical and corporate licenses available.  If you're looking for a portable spyware removal utility, then I suggest that you give SUPERAntiSpyware Portable a try.