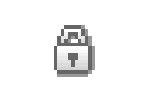 Windows sometimes requires a restart when important updates are installed.  Unfortunately, some updates are so important that Windows performs automatic restarts after a set period of time, meaning the unsaved work you left open before you went to bed could be lost when Windows forces itself to restart.
So here are a few things I need to mention before we start: Windows updates are really important.  You should always install them and restart the computer when told to.  Furthermore, you should always make sure to keep your work saved and always treat your computer like it could restart any minute (that's kinda sad though, isn't it?)
That being said, I really don't like it when Windows forces the computer to shut down without my permission. There is a registry edit and a group policy change you can perform to disable automatic restarts, but I typically don't recommend those type of actions as a simple fix.  Also, users with Home Premium editions of Windows Vista and Windows 7 don't have access the group policy editor.
I recently discovered a great application called Shutdownguard which prevents any application from restarting your computer.  Windows XP users will see a restart attempt notification in the system tray: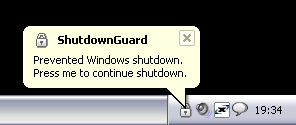 Windows Vista/7 users will see the following notification: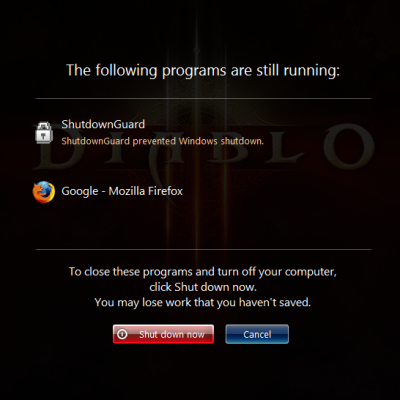 Shutdownguard is free, lightweight, and sits quietly in the system tray while not in use.  [Download]